Samsung Galaxy Victory 4G LTE Review
15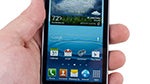 Introduction:
While marquee names like
Galaxy S
and
EVO
dominate the mobile headlines, most users are not necessarily looking for the absolute latest and greatest in a phone. Shelling out $200 or more is also more than many people want to do, so the mid-range phone is born. Often lacking the sleekness and cutting-edge features of their flagship brethren, mid-range devices often go for the value play by offering good overall performance without doing anything great. Samsung's Galaxy lineup is headlined by the
S III
and
Note II
, but there are many other phones in the family, the newest of which is Sprint's
Galaxy Victory 4G LTE
. While the Galaxy Victory may not offer the same specs as the Galaxy S III, it still features a solid spec sheet. Can the Galaxy Victory 4G LTE find a place in Sprint's lineup, and more importantly your pocket? Read on to find out.
Design:
With its silvery-gray housing, the Galaxy Victory 4G LTE has a fairly non-descript design but offers a unique twist on the Android navigation keys below the screen. In a day when most devices extend the glass to the bottom of the phone and incorporate capacitive keys into it, the Galaxy Victory places its keys on the plastic housing. With a chrome finish that almost looks etched into the device, the capacitive keys may be mistaken as physical buttons when you first glance at the phone.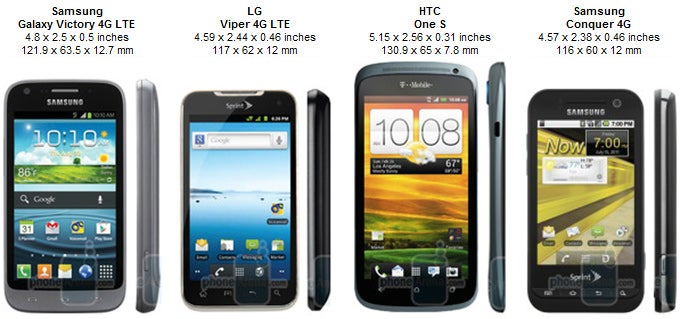 You can compare the Samsung Galaxy Victory 4G LTE with many other phones using our
Size Visualization Tool
.
Otherwise the Galaxy Victory offers a standard layout, with the 4" WVGA display up front and a 5 megapixel camera around back. The Galaxy Victory gives us both an exposed memory card slot (though that ships empty) and a physical camera key, two features we wish all phones had. The Galaxy Victory is not the smallest phone around, and is noticeably larger than the competition.
While it may not be the smallest phone you can buy, the Galaxy Victory 4G LTE still feels comfortable to use. It isn't the prettiest phone out there, but it is solidly build and easy to use.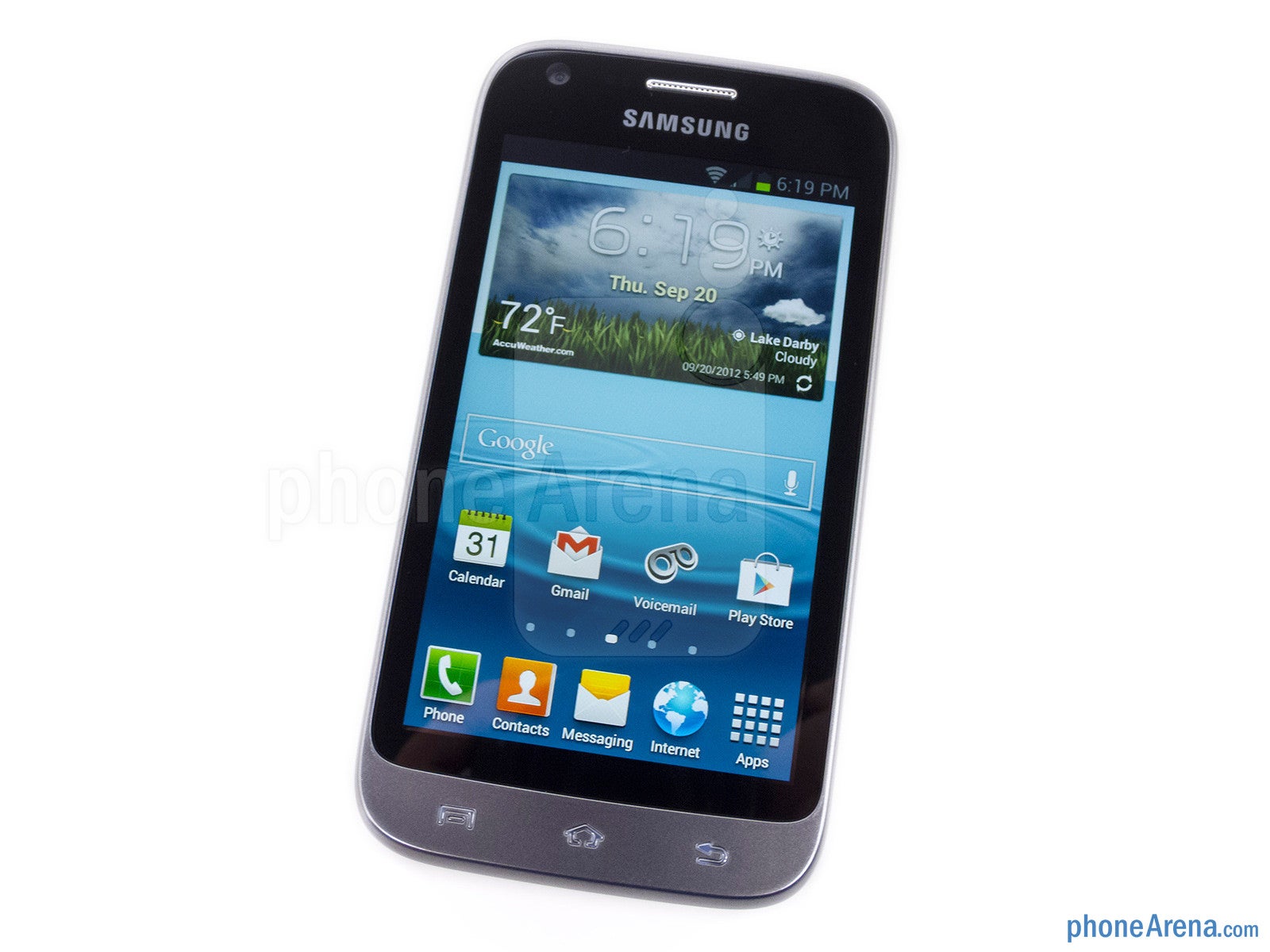 Display:
The
LCD display
isn't up to par with the beautiful Super AMOLED found on the Galaxy S III, but at 233 ppi it is no slouch either. In general it is easy on the eyes, though it can wash out in bright lighting.