Verizon's unofficial roadmap leaked: Motorla DROID Bionic coming late July?
21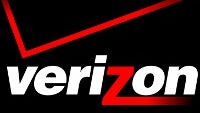 Verizon's list of upcoming phones is a secret well kept, but some of those phones and tablets coming up later this summer, just couldn't wait for their official announcement. The list below, obtained from an anonymous source at Android Central, is unofficial so we'd take it with a large grain of salt, but with that in mind, here's what we could see on Verizon soon:
Motorola DROID Bionic
– Late July, the dual-core LTE-enabled powerhouse might have gotten a complete redesign, so we look forward to seeing it.
LG Revere
– August, this phone remains a mystery.
LG Cosmos 2
– August, the handset looks like the successor to the LG Cosmos and is expected to be a feature phone.
RIM BlackBerry Bold 9930
– Late July, coming with the traditional Bold form factor, this 'Berry will appeal to most RIM loyalists.
RIM BlackBerry Sedona
– August, this device is also known as the Curve 9350.
Samsung Plato
– August, curiously that's the name Samsung uses for its TV, but that's about all the information that we've got.
LG Gelato
– August, previously rumored as succeeding the LG Optimus T on T-Mobile, this phone might do the same on Verizon.
Samsung Convoy 2
– Late July, just like the
original Convoy
, its successor is expected to be a feature phone.
Pantech Breakout
– Late August, the second completely mysterious device in Verizon's roadmap.
Samsung Aegis
– September, we only know that this is to be a netbook.
The DROID Bionic seems to be the hottest of these devices, and it's reassuring to see it slated for release in late July, but did any of the other
upcoming Verizon phones
grab your attention?
Recommended Stories