Verizon's HTC One could receive Android 4.4 + Sense 5.5 update at any time
2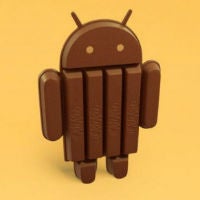 A tweet from @moversi, who happens to be the Executive Director, Product Management at HTC in Bellevue, Washington, should make Verizon's
HTC One
owners happy. According to the executive, the Taiwan based manufacturer has received technical approval for the Android 4.4 + Sense 5.5 update. That means the update could be pushed out at any time.
This will make Verizon the second of the four major U.S. carriers to update the HTC One to Android 4.4, after Sprint. Originally,
HTC put a self-imposed 90 day deadline on the update
with the countdown starting on Halloween. But HTC Americas president Jason Mackenzie said that
HTC was running one to two weeks late
.
A leaked HTC update roadmap showed that
the HTC One would receive the Android 4.4 update + Sense 5.5
as late as the middle of this month. Based on that schedule, the Verizon update will take place on time.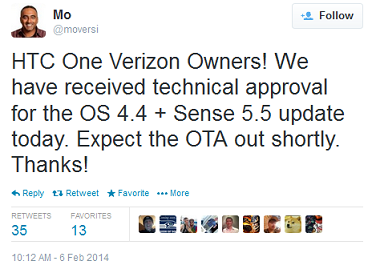 source:
@moversi
via
AndroidCentral