North American HTC One models to receive KitKat within 90 days
15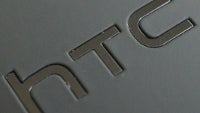 T-Mobile's version of the
HTC One
has just received Android 4.3
and Verizon's model won't receive Android 4.3 until next month, thanks to a delay. Yet, on Thursday, a published report stated that North American carrier-branded HTC One models will receive Android 4.4 within the next 90 days. The HTC One Google Play Edition will receive Android 4.4 within the next 15 days and the HTC One Developer Edition will get updated to KitKat sometime in the next 30 days. Keep in mind that these dates are for HTC One devices in North America. HTC will need to reveal when we can expect to see the international version of the HTC One receive its KitKat update. In addition, all HTC One models will eventually receive Sense 5.5 although it is unknown how this version of Sense will integrate with the Android 4.4 update.
Since all of the U.S. carrier branded versions of the HTC One have received Android 4.3 save for Verizon, the big question is whether HTC is going to bother getting Android 4.3 worked out for the Verizon version of the phone, or whether it might just wait for the Android 4.4 update to come. On Monday, HTC America president Jason Mackenzie sent out a tweet saying that it would
take about a month for the Android 4.3 update to be ready for Big Red's variant of the HTC One
. Assuming that everyone's timing is right on, only 20 days after receiving Android 4.3, the Verizon branded version of HTC's Android flagship model will be loaded with Android 4.4.
Will we soon get a tweet from Mr. Mackenzie informing us that HTC has decided to scrap Android 4.3 for Verizon and go directly to KitKat? The executive also said that HTC will also soon announce its update plans for the HTC One mini and HTC One max.
source:
Engadget