Verizon to launch the LG V20 and LG Stylo 2 V tomorrow online; both hit stores on October 27th
0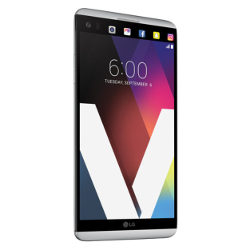 Verizon is unveiling a pair of LG branded handsets tomorrow, starting with the high-end
LG V20
. The latter is getting a fresh look by many in light of the demise of the
Samsung Galaxy Note 7
. Verizon has confirmed its pricing for the phablet which will be available online tomorrow, and in stores on October 27th.
On Verizon's device payment plan, the cost of the handset is $28 per month for 24 months. Or, you can pay the retail price of $672. If you buy the phone using the device payment plan and trade in a select smartphone, Big Red will give you some long green in the amount of $300. If you buy the LG
V20
using the device payment plan, you will also be entitled to a free pair of H3 earphones from B&H Play. Normally, that accessory would cost you $149. Can you say ka-ching?
Lastly, if you purchase the LG V20 on the device payment plan (can you tell which method Verizon wants you to use to buy the unit?) you can purchase the LG Stylo
2 V
for 24 monthly payments of $1.
What's the LG Stylo 2 V you ask? Well, that is the second LG phone that Verizon is launching tomorrow. It happens to be a value-priced phablet. The phone features a 5.7-inch screen with a 720 x 1280 resolution. It is the only LG model that allows users to scribble their thoughts using a stylus. And a screen-off memo mode will give owners of the device the opportunity to scratch out a note on the display even if the screen is off.
The Stylo 2 V is powered by an octa-core 1.8GHz CPU with 16GB of internal storage inside (8.78GB available to the user). A 128GB capacity microSD slot is available for those needing additional storage. A 13MP rear-facing camera is on board, and a 5MP front-facing camera is available for selfies and video chats.
Starting tomorrow, the LG Stylo 2 V is available online for $10 a month over 24 months, or the phablet can be purchased for $240.
LG V20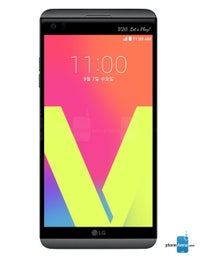 source: Verizon