Samsung Galaxy A10e and A20 reportedly coming to Verizon
4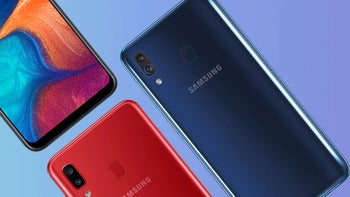 After
unifying the Galaxy A and J series
under a single banner, Samsung announced a new lineup of smartphones, more impressive and better looking than anything it launched before in the mid-range tier.
Created for the "
live generation
," at least eight Galaxy A series phones have been unveiled until now, and many of them have already been launched in various markets: A80, A70, A50, A40, A20, A20e, A10e, and A10.
In the United States,
AT&T was the first carrier
to offer one of the new Galaxy A series of phones. If you want a cheap smartphone, the Galaxy A10e is now available at AT&T for just $1 per month with the addition of a new line.
Also,
Boost Mobile started to sell
the Galaxy A10e a few days ago for just $50 (plus tax), but to get this price you'll have to port an existing number from a non-Sprint carrier and activate the phone on a $50 or higher monthly plan. Sprint should also offer the Galaxy A10e for $200 outright.
T-Mobile
announced recently
that it will sell the Galaxy A10e and A20. The fourth major carrier in the US, Verizon didn't announce anything related to Samsung's new Galaxy A series, but
Roland Quandt
claims Big Red will offer the Galaxy A10e and A20 as well.
The leakster doesn't say when exactly that will happen, but he claims the Galaxy A10e will be available for $180, while the Galaxy A20 will cost just $250 outright.