Updated Boingo Wi-Finder app for iOS makes it easier to sniff out hotspots
0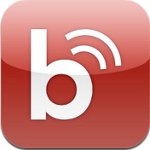 Even with all of the 4G goodness around the country, sometimes it never comes through effectively in the areas and times when you need it the most – and at that point, some of us may begin to crack under the pressure of being data-less. Well, if constant data connectivity is something you crave, specifically something that's fast and reliable, the updated
Boingo Wireless
app for iOS will surely make it quick and easy for users to connect to a hotspot.
Considering that
Boingo Wireless
provides internet access in a variety of locations throughout the country thanks to its various partners, even in the
subway stations of New Your City
, the updated app will surely keep your iPhone and other iOS devices in constant connection. Whether you're using an iPhone, iPad, or iPod touch, the updated app now boasts a
unified experience
to make it simple and easy to use between all your iOS devices. From the looks of it all, the updated app packs along the following new features:
At-a-glance identification of Boingo networks in the Wi-Fi Settings menu
An automatic log-in option for participating Boingo hotspots
Automatic notifications that Boingo Wi-Fi is available when the device connects to a Boingo-enabled network
On top of all that, business and enterprise users will surely appreciate other tertiary features that the app continues to provide – like a built-in customizable data tracker and a
one-click simple security Boingo VPN solution
. Current users of the app can download the update for now, but for the rest of you folks wondering about its usefulness, just remember it can prove to be a life saver in those situations when cellular data connectivity is simply lacking. And for those of you using Android, Boingo does offer an app for it, so you're still in luck
source: Boingo

BOINGO RELEASES ENHANCED WI-FINDER APP FOR iOS 6

Wi-Finder for iOS 6 Improves User Experience, Simplifies Connectivity at Boingo Hotspots

LOS ANGELES – Jan. 29, 2013 – Boingo Wireless (NASDAQ: WIFI), the Wi-Fi industry's leading provider of software and services worldwide, today announced the release of an enhanced version of its award-winning Wi-Finder app for Apple's iOS 6 operating system. The updated app leverages new features in iOS 6 to simplify the connection experience for users of iPhone, iPad and iPod Touch devices, and makes it easier than ever to get connected to Boingo hotspots.

The Wi-Finder app for iOS 6 now automatically notifies users that Boingo can be used when the device connects to a Boingo hotspot and identifies Boingo networks in the Wi-Fi settings when several networks are available. Boingo subscribers can also enable automatic login for participating Boingo hotspots, making Internet access fast, easy and seamless on an iOS 6 device.

"Simply put, our newest app for iOS improves the user experience dramatically," said Dawn Callahan, senior vice president of marketing and sales for Boingo Wireless. "The new Wi-Finder app helps our customers find and connect to Boingo hotspots more quickly and easily than ever before by taking an active role in identifying Boingo networks and helping users get logged in as quickly as possible."

New Features

For the first time, the enhanced Wi-Finder app for iOS makes it easy to identify a Boingo hotspot at a glance in the Wi-Fi Settings menu. Boingo hotspots – including more than 125 partner networks – are automatically tagged with "Use Boingo Wi-Fi Here!" to help users find the right network the first time.

The new Wi-Finder app also allows Boingo subscribers to automatically log in when they are in supported Boingo hotspots. By selecting "Enable Auto-Login" in the app's settings, subscribers can bypass the login process, and accelerate their on-ramp to the Internet in select hotspots that are included in their monthly plan. The app will not automatically log in to hotspots that will incur premium charges.

Boingo's smart client for iOS 6 devices also simplifies the login process at Boingo hotspots. Wi-Finder uses the iOS 6 notification service to alert users that Boingo Wi-Fi is available when the device connects to a Boingo-enabled network. Getting online is as easy as tapping the notification to launch the app and log in.

"As mobile device usage and data demand continue to increase, we know that mobile device users will be actively seeking Wi-Fi connections to avoid expensive data overage charges," added Callahan. "We've removed even more barriers so our customers can take full advantage of the cost savings of Wi-Fi."

Same Great App

The enhanced Wi-Finder app for iOS 6 still offers users the features that earned it the 2012 About.com Readers' Choice award for "Best Travel" app, including a built-in, customizable data tracker that helps users manage data usage by keeping tabs on cellular and Wi-Fi usage. The app also lets users secure their connections on public Wi-Fi networks with the Boingo VPN. Free to subscribers, the Boingo VPN offers a one-click simple security option when users are on an open network.

The app also connects to more than 600,000 Boingo premium hotspots worldwide with a single Boingo account. The app's location directory includes more than 150,000 additional free hotspots that have been validated by Wi-Finder users through a crowd-sourced approach.

About Boingo Wireless

Boingo Wireless, Inc. (NASDAQ: WIFI), the world's leading Wi-Fi software and services provider, makes it easy, convenient and cost-effective for people to enjoy Wi-Fi access on their laptop or mobile device at more than 600,000 hotspots worldwide. With a single account, Boingo users and Boingo's wholesale partners can access the mobile Internet via Boingo Network locations that include the top airports around the world, major hotel chains, cafés and coffee shops, restaurants, convention centers and metropolitan hot zones. Boingo, through its Concourse Communications Group subsidiary, operates Wi-Fi and/or Cellular DAS networks at large-scale venues worldwide such as airports, major sporting arenas, malls, and convention centers, as well as restaurants and retail establishments. The company's Cloud Nine media platform enables brand advertisers to reach a captive audience through high engagement Wi-Fi sponsorships. For more information about Boingo, please visit http://www.boingo.com and http://cloudnine.com.

Boingo, Boingo Wireless, the Boingo Wireless Logo and Don't Just Go. Boingo. are registered trademarks of Boingo Wireless, Inc. All rights reserved. All other trademarks are the properties of their respective owners.