Boingo strikes deal to launch Wi-Fi in NYC subways
2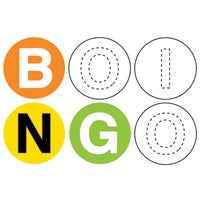 Those traversing New York City by subway will start to have access to Wi-Fi via Boingo in the coming future. The Wi-Fi provider announced today that it has struck a deal with Transit Wireless that will allow it to manage and operate Wi-Fi service within the New York City Subway System.
Boingo's service, which will be gradually rolled out over the next five years, will eventually reach over 1.6 billion subway riders annually in Manhattan, Brooklyn, the Bronx, and Queens.
"Our alliance with Transit Wireless is another milestone for Boingo in our ongoing effort to expand our managed and operated footprint and provide added value to our customers – especially those in New York City," said Colby Goff, senior vice president of strategy and business development for Boingo Wireless. "We look forward to providing New Yorkers, our customers and our roaming partners with the reliable connectivity they crave, whether at street level or on the subway platform."
In addition to Boingo subscribers, members of Boingo's Wi-Fi roaming partners such as Skype, Sprint, T-Mobile, and Verizon will also have one-click Wi-Fi access.