Now Wi-Fi doesn't work for several Apple iPhone users following iOS 12.1.2 update
99+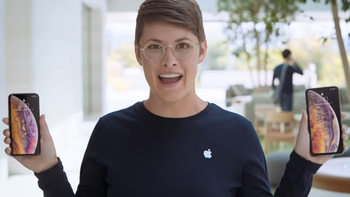 One Twitter user had a workaround for the loss of Wi-Fi connectivity. He says that disabling Wi-Fi calling and changing the settings from voice and data to data only might help. If your iPhone has lost Wi-Fi connectivity, it doesn't hurt to give this a try.
You might recall that one of the reasons why Apple rushed out iOS 12.1.2 was to exterminate a bug that prevented iPhone users in Turkey from connecting to cellular data (the other reason
had to do with the Chinese sales ban
). Ironically, the update spread the problem in Turkey to iPhone users throughout the world, broke Wi-Fi connectivity for some, and certain iPhone owners now have seen their expensive handset turn into a paperweight.

More bad new for some iPhone users who installed iOS 12.1.2
There is potentially some good or bad news on the way. Apple is beta testing iOS 12.1.3, but iPhone owners might be a little worried about what the next iOS update will do to their phone.

Recommended Stories