Various Apple iPhone models around the world lost cellular data connectivity after iOS 12.1.2 update
99+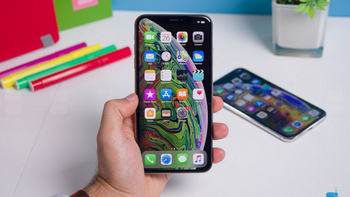 Now,
Forbes is stating
that iOS 12.1.2 is bringing on new connectivity issues for owners of various iPhone models in multiple countries.
One Twitter user in Miami
with the handle @kevbrush, tweeted that after installing iOS 12.1.2 he had no cellular data connection. He tried resetting the network settings and resetting his phone, but to no avail. He also tried reinserting his SIM card, and that also failed to work. His phone still cannot receive cellular data.
An iPhone user in Ireland
tweeted that after updating her
iPhone 7
to the latest iOS build, her phone says "No Service" and she cannot connect to her carrier.
Reports like these are coming in from all over the globe, and as we mentioned, they are not limited to the 2018 models. And it would appear from the Tweets we've seen that iPhone users in the U.S. might be affected the worse. Of course, the irony here is that part of the reason why Apple rushed out iOS 12.1.2 was to fix a similar connectivity problem in Turkey.
So if you own an iPhone model that can no longer connect to mobile data after installing iOS 12.1.2, don't be surprised to see iOS 12.1.3 rushed out early this coming week. Or perhaps Apple will add it to all the gifts and presents that Santa will be carrying on his sleigh Monday night.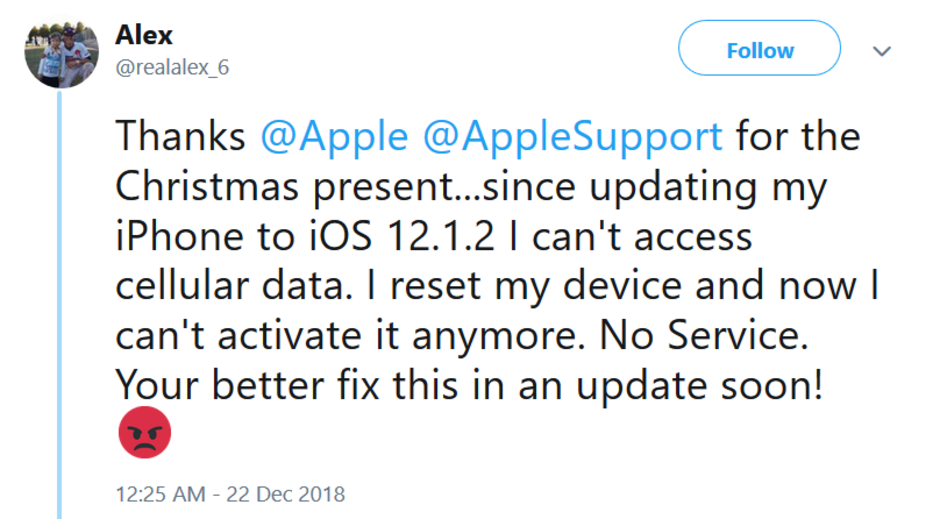 Unhappy Apple iPhone users around the globe are tweeting that iOS 12.1.2 broke their cellular data connectivity