Up to six people can stream music with Amazon Music Unlimited's family plan for $15/month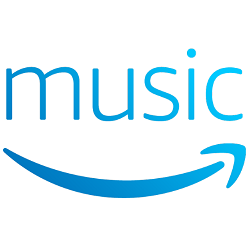 With the holiday season quickly approaching, you might be looking for a solution to get all of your holiday tunes. If you're like me, you've been jamming out to Christmas music since the beginning of November, and online music streaming services make this task easier than ever. Whether you're looking to stream Christmas music or any other kind of tunes though, deciding which platform to go with can be a bit of a daunting task if you're looking to make a switch. Amazon Music Unlimited is one of the most recent competitors to hit the music streaming scene, and in addition to
spreading its availability to the UK
earlier this week, the company has just announced pricing details for their family plan.
If you've got a group of people that you're looking to share your music with, the family plan with Amazon Music Unlimited allows six people to have access to the service for just one payment of $14.99/month. That lines up with similar pricing and offerings from the likes of Google Play Music, Spotify, and Apple Music, but Amazon Music does have some nice advantages with its family plan. Each user will have full access to Amazon Music Unlimited's library of "tens of millions of songs", and they'll also have access to their own personalized recommendations based on what songs they listen to. And, of course, all of the songs are ad-free with the option to listen to them offline as well.
Amazon Music Unlimited can be access via Android, iOS, Windows, Mac, and Amazon's own Fire and Echo devices. The family plan is available to both Prime and non-Prime members for $14.99/month, but Prime members are given the option to pay $149 for an entire year without having to worry about monthly payments. In addition to some added convenience, it also shaves about $30 off of the yearly costs as opposed to paying each month, so it's definitely something to consider if you can cover the upfront cost for the full year.
That's great news if you are Prime subscriber, but what if you want to get in on the savings but you've yet to sign up for Amazon's membership? If you've been thinking about joining Prime, now might be the time to act as you can score your first year for about
20% less than normal
this Friday in the US.