Deal: on Friday, you can sign up for Amazon Prime at just $79 (20% discount)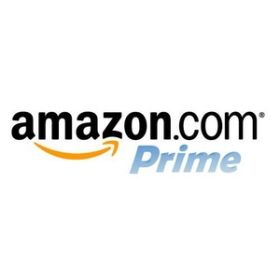 Yesterday we told you that UK residents can score a year or Amazon Prime at a 20% discount. Amazon announced its deal as a special promotion that celebrates the launch of its new original series,
The Grand Tour
. Fortunately for a large portion of our readers, the Amazon Prime discount is about to land on US shores as well, just like Amazon's new show.
This Friday, our US readers will be able to sign up for Amazon Prime at $79. That's a 20% discount compared to the usual price of $99 per year. The offer is a one day sale set for November 18th, which is when
The Grand Tour
will launch. Note that the discount applies to the first year only; the price of the Amazon Prime subscription will go back to its original price of $99 if you choose to extend your subscription.
Here's a quote from Amazon's press release:
In anticipation of the launch of the Amazon Original Series The Grand Tour, Amazon is offering a limited time promotion—new members can sign up for Amazon Prime for just $79, a 20% savings on the first year's annual membership fee. The first episode of The Grand Tour will premiere exclusively on Amazon Prime Video on Friday, November 18, and the one-day discount will be available starting Friday at 12:00am ET and ending at 11:59pm PT.
With Black Friday around the corner and the 2016 edition of the Holiday Shopping Frenzy slowly but surely gaining inertia, this is prime time to sign up for Amazon's service. The most notable perks include free two-day shipping as well as access to Prime Instant Video, Amazon Music, and Amazon Drive. However, there's a lot more to being an Amazon Prime member, such as access to exclusive deals.
Back to
The Grand Tour
, this is the show that the original crew from Top Gear has set off to create after its notorious breakup with the BBC. This is one of Amazon's major exclusives this year and it looks like the company is not shy of flexing its marketing muscle to promote it.
What do you guys think, will anyone take advantage of this one-day Amazon Prime promotion?