Unnecessary gamification? Phonechievements gives you points for using your Android phone
6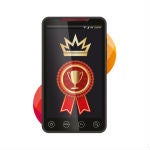 The whole gamification craze hit its full swing a while ago, and we had thought that unnecessary gamification for the sake of gamification had fallen by the wayside, but it seems we were wrong. Rather than using gamification for something useful, like motivation, Phonechievements simply wants to use it to give you points for using your Android phone.
To us, this seems like the kind of app that is aimed at people who have something of an addiction to gamification, and an addiction to being completionists. Phonechievements for all kinds of things, from the mundane, like opening the app for the first time, or having certain apps installed, to interesting tasks, like turning on your GPS while at 1400 meters altitude, and long-term goals like answering 2000 calls.
Phonechievements comes from XDA developer slackydroid, and it definitely has quite a list of achievements to unlock. You can also share achievements between your Android devices, sync them online, or share to your favorite social network.
If you want to give Phonechievements a try, it's available for free in the
Google Play Store
.