Ubisoft reveals new Tom Clancy's Elite Squad mobile military RPG
0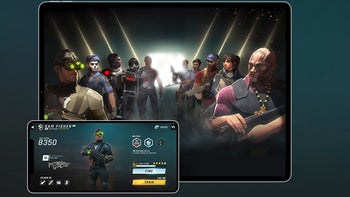 This year's E3 2019 gaming convention is just opening its doors for visitors, but just about every major publisher and developer has already revealed its roadmap for the rest of the year and early 2020.
Apart from introducing a new title in the Watch Dogs series, Ubisoft revealed a brand new mobile game that brings together some of its most iconic franchises such as Splinter Cell, Ghost Recon, Rainbow Six, and The Division.
The new game is called Elite Squad and, according to
Ubisoft
, is a military RPG that allows users to create a strike team from across multiple Tom Clancy's franchises and do battle against other squads in real-time tactical firefights.
Teams of five players can be used in the story-driven campaign, but the game also includes a PvP Arena mode where players will pit their strike teams against each other, or join forces in online Guild Wars, another mode included in the game.
There's no release date available yet, but fans of Tom Clancy's universe will be able to pre-register for the game on the Elite Squad
official website
, and receive an exclusive in-game character, Ghost Recon Breakpoint's Cole D. Walker. Elite Squad will be released worldwide for iOS and Android devices and will be free-to-play.