Uber joins forces with Foursquare to improve destination finding capabilities
2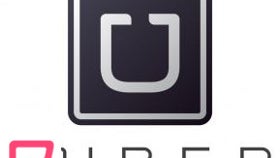 Transportation juggernaut Uber will be teaming up with Foursquare to improve its address and location finding capabilities.
Under a new deal, Uber will be allowed to tap into Foursquare's vast location database and incorporate Places in its app.
The news was revealed in a Forsquare blog post which also outlined how Uber's rider and driver experience will be improved by Foursquare allowing the ride-hailing giant to "customize, improve and increase the breadth of our non-personal POI (points of interest) location data".
What this basically means, is that you would be able to get a specific address just by typing in the name of the business, venue or establishment you want to visit using the Uber app, and conversely, it would be easier for Uber drivers to find different POIs.
The post also goes on to clarify that these "modifications will also be incorporated into Foursquare's venue database going forward" and reminds users that "since about a year ago, Uber has also been integrated in the Foursquare app, making it easy to call an Uber from within Foursquare."
It is currently unclear how much the deal is worth, but Foursquare describes the undertaking as a "global, multi-year agreement" between the two companies.
source:
Foursquare
via
MacRumors