US Cellular offers $40 per month unlimited 4G LTE data on 2-year plan
2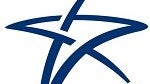 While most of the big carriers have long ago abandoned the unlimited data packages in their rate plans, US Cellular, one of the larger "regional" carriers is offering for a limited time, unlimited LTE data plans for two years.
The best part is the data plan is only $40 each month, in addition to the voice and messaging plans US Cellular offers, which are not dirt-cheap, but are quite reasonable compared to the Verizon and AT&T. Of course, you must be a new customer or an existing customer eligible for a new two-year agreement, you need to have one of US Cellular's LTE enabled devices, and you have to reside in an LTE market to be eligible for the plan. For $20 more per month, tethering can be added as well. Finally, you must sign up for the plan by January 31, 2013.
What is not truly known is whether this is "real" unlimited or throttled-unlimited data after exceeding a certain threshold in data usage. At the end of the two year agreement, you will have to pick a data plan that is available at that time. As for devices to choose from, US Cellular has the goods if you like Android, the carrier offers the
Samsung Galaxy Note II
, the
Galaxy S III
, and the
Motorola Electrify M
among others.
Couple the unlimited data offering with some decent pricing on devices, and it works out to be a pretty nice deal just in time for the holidays. Are you going to take advantage of it?
source:
US Cellular
(Facebook)