UPDATE: T-Mobile is now selling the Samsung Behold II for free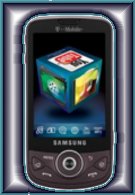 With so many Android phones to pick out of T-Mobile's litter, one would be very hard pressed to not look at the high-end offerings like the Nexus One. Still adorning a premium price tag on contract, one would have to dish out a good chunk of cash to get themselves into one of the latest and greatest Android device. Not to be outdone by some of its counterparts, T-Mobile is throwing a deal that makes it difficult to resist the knowledge that the Samsung Behold II can be purchased without having to pay upfront for the device. Regardless of the fact that it still is running an older build of Android, Samsung's Android beauty for T-Mobile can be bought on contract for free – meaning you can grab yourself a decent Android phone while saving money for something else. Sporting the TouchWiz UI and the graphical eye candy filled 3D Cube Menu, the Samsung Behold II will easily capture the gaze of customers looking to jump into the open platform without going bonkers in pricing for the hardware. Customers can snag this handset for free as long as you're signing up for an Even More plan.
Samsung Behold II T939 Specifications
|
Review
UPDATE:
Looks like the price drop has been only temporary, as T-Mobile's site is now showing the Samsung Behold II with a price tag of $149.99 with an Even More plan.
source:
T-Mobile
via
Cell Phone Signal