U.S. Cellular reports lower profits in Q3
1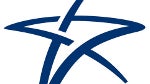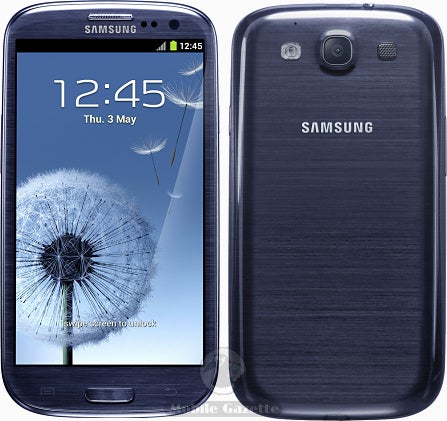 The carrier offers the wildly successful Samsung Galaxy S III
U.S. Cellular reported
net profits of $35.5 million
in the third quarter vs. profits of $62.1 million the prior year. Service revenue, at $1.036.4 billion, was just shy of the $1.036.6 billion reported in the same period last year. The company added 19,000 net new retail customers versus a loss of 23,000 last year. Average revenue per post-paid user rose 4% to $54.34 from $52.41 while total ARPU increased 3 percent to $59.57 from $58.09. Speaking of postpaid customers, those using smartphones now make up 38.6% of U.S. Cellular's subscribers, up sharply from 26.2% in the 2011 third quarter. 53% of phones sold in the period were smartphones, up from 39.9% last year, and half of those smartphone sales were of 4G LTE enabled devices.
U.S.Cellular's LTE signal now reaches
30% of its customers
, a figure that the mobile operator says will reach 58% by the end of this year. Breaking down the net new additions, 38,000 post-paid customers left the carrier while 57,000 new pre-paid customers were obtained by U.S. Cellular. Churn for post-paid came in at 1.7% and post-paid still represents 93% of the company's business.
U.S. Cellular's U Prepaid at Walmart, now available in 400 stores, helped the carrier add that large number of new pre-paid accounts. Also helping the results in the quarter was the
Samsung Galaxy S III
which was in high demand after being added to the U.S. Cellular lineup, but led to higher subsidies paid especially as the carrier pushed 4G LTE devices to eligible customers.
"We increased gross postpaid customers seven percent through effective marketing and sales programs such as our new Hello Better advertising campaign and by offering high-demand devices like the Samsung Galaxy S III, though our postpaid churn rate remained high. Profitability declined, however, as we incurred higher subsidies to encourage adoption of 4G LTE devices, which represented 50 percent of smartphone sales. While the cost to subsidize these devices has a short-term impact on profitability, we expect longer-term benefits as customers migrate to the more efficient 4G LTE network, including growth in ARPU and lower capital expenditures for our legacy networks."-Mary N. Dillon, CEO, U.S.Cellular
source: U.S.Cellular
United States Cellular Corporation (NYSE: USM) reported service revenues of $1,036.4 million for the third quarter of 2012 and $1,036.6 million in the comparable period one year ago. Net income attributable to U.S. Cellular shareholders and related diluted earnings per share were $35.5 million and $0.42, respectively, for the third quarter of 2012, compared to $62.1 million and $0.73, respectively, in the comparable period one year ago.

"We achieved some positive milestones in the quarter, including retail customer growth driven by strong results in the prepaid segment of our business, and migration of customers to our 4G LTE network," said Mary N. Dillon, U.S. Cellular president and CEO, "though postpaid churn remained elevated and profitability was impacted by device subsidies and the expected decline in regulatory support.

"Sales of our U Prepaid service at Walmart drove prepaid net additions. We're now leveraging this important distribution channel to offer postpaid service in more than 400 Walmart stores, and we'll continue to explore new opportunities to bring our services and products to more customers.

"We increased gross postpaid customers seven percent through effective marketing and sales programs such as our new Hello Better advertising campaign and by offering high-demand devices like the Samsung Galaxy S® III, though our postpaid churn rate remained high. Profitability declined, however, as we incurred higher subsidies to encourage adoption of 4G LTE devices, which represented 50 percent of smartphone sales. While the cost to subsidize these devices has a short-term impact on profitability, we expect longer-term benefits as customers migrate to the more efficient 4G LTE network, including growth in ARPU and lower capital expenditures for our legacy networks."

U.S. Cellular Strategic Actions

In a separate release, U.S. Cellular also announced today two strategic actions designed to increase focus on markets where it has strong positions and streamline operations to increase overall efficiency and effectiveness. The company has entered into a definitive agreement with Sprint, who will purchase its customers and PCS spectrum in certain Midwest markets. U.S. Cellular will also transition the operations of its Bolingbrook, Ill., customer care center to an existing vendor partner. Further information can be found on the U.S. Cellular Investor Relations website.

Guidance for year ending Dec. 31, 2012

Guidance for the year ending Dec. 31, 2012, as of Nov. 7, 2012, before the effects of the Sprint Transaction is provided below, compared to the previous guidance provided on Aug. 3, 2012. U.S. Cellular undertakes no duty to update such information, whether as a result of new information, future events, or otherwise. There can be no assurance that final results will not differ materially from this guidance.



2012 Estimated Results (1)



Previous Estimates (2)

Service revenues


$4,075-$4,125 million



$4,050-$4,150 million

Operating income (3)


$200-$250 million



$200-$300 million

Depreciation, amortization and accretion expenses,




and impairment of assets and net gain




or loss on asset disposals and exchanges (3)


Approx. $600 million



Unchanged

Adjusted OIBDA (3) (4)


$800-$850 million



$800-$900 million

Capital expenditures


Approx. $850 million



Unchanged





(1)


These estimates are based on U.S. Cellular's current plans, which include a multi-year deployment of 4G LTE technology which commenced in 2011. New developments or changing conditions (such as customer net growth, customer demand for data services or possible acquisitions, dispositions or exchanges) could affect U.S. Cellular's plans and, therefore, its 2012 estimated results. These estimates are before the effects of the definitive agreement signed with Sprint, who will purchase U.S. Cellular customers and PCS Spectrum in certain Midwest markets. The Company expects to incur incremental operating expenses in the fourth quarter of 2012 in the range of $30 to $60 million for severance, incremental accelerated depreciation, asset write-downs and other costs related to this transaction, which will decrease Operating income, increase Depreciation, amortization and accretion expenses, and impairment of assets and net gain or loss on asset disposals and exchanges, and decrease OIBDA.

(2)


The 2012 Estimated Results as disclosed in U.S. Cellular's Quarterly Report on Form 10-Q for the period ended June 30, 2012.

(3)


The 2012 Estimated Results do not include any estimate for unrecognized net gains or losses related to disposals and exchanges of assets or losses on impairment of assets (since such transactions and their effects are uncertain).

(4)


Adjusted OIBDA is defined as operating income excluding the effects of: depreciation, amortization and accretion (OIBDA); the loss on impairment of assets (if any); and the net gain or loss on asset disposals and exchanges (if any). Adjusted OIBDA excludes the loss on impairment of assets (if any) and net gain or loss on asset disposals and exchanges (if any) in order to show operating results on a more comparable basis from period to period. U.S. Cellular does not intend to imply that any of such amounts that are excluded are non-recurring, infrequent or unusual; such gains or losses may occur in the future.



Adjusted OIBDA may also be commonly referred to by management as operating cash flow. U.S. Cellular believes this measure provides useful information to investors regarding U.S. Cellular's financial condition and results of operations because it highlights certain key cash and non-cash items and their impacts on cash flows from operating activities. This amount should not be confused with Cash flows from operating activities, which is a component of the Consolidated Statement of Cash Flows.


Conference call information

U.S. Cellular will hold a conference call on Nov. 7, 2012 at 7:30 a.m. CST.

Access the live call on the Investor Relations page of uscellular.com or at http://www.videonewswire.com/event.asp?id=90531.
Access the call by phone at 877/407-8029 (US/Canada), no pass code required.

Before the call, certain financial and statistical information to be discussed during the call will be posted to the Investor Relations page of www.uscellular.com. The call will be archived on the Conference Calls page of www.uscellular.com.

About U.S. Cellular

United States Cellular Corporation, the nation's seventh-largest wireless carrier, provides a comprehensive range of wireless products and services, excellent customer support, and a high-quality network to approximately 5.8 million customers in 26 states. The Chicago-based company employed approximately 8,400 people as of Sept. 30, 2012. At the end of the third quarter of 2012, Telephone and Data Systems, Inc. owned 84 percent of U.S. Cellular.

Visit www.uscellular.com for comprehensive financial information, including earnings releases, quarterly and annual filings, shareholder information and more.

Safe Harbor Statement Under the Private Securities Litigation Reform Act of 1995: All information set forth in this news release, except historical and factual information, represents forward-looking statements. This includes all statements about the company's plans, beliefs, estimates, and expectations. These statements are based on current estimates, projections, and assumptions, which involve certain risks and uncertainties that could cause actual results to differ materially from those in the forward-looking statements. Important factors that may affect these forward-looking statements include, but are not limited to: impacts of the Sprint Transaction including, but not limited to, the ability to obtain regulatory approval, successfully complete the transaction and the financial impacts of such transaction; the ability of the company to successfully manage and grow its markets; the overall economy; competition; the ability to obtain or maintain roaming arrangements with other carriers on acceptable terms; the state and federal telecommunications regulatory environment; the value of assets and investments; adverse changes in the ratings afforded our debt securities by accredited ratings organizations; industry consolidation; advances in telecommunications technology; uncertainty of access to the capital markets; pending and future litigation; changes in income tax rates, laws, regulations or rulings; acquisitions/divestitures of properties and/or licenses; changes in customer growth rates, average monthly revenue per user, churn rates, roaming revenue and terms, the availability of handset devices, or the mix of products and services offered by the company. Investors are encouraged to consider these and other risks and uncertainties that are discussed in the Form 8-K Current Report used by U.S. Cellular to furnish this press release to the Securities and Exchange Commission ("SEC"), which are incorporated by reference herein.
Click to view table full screen

United States Cellular Corporation

Summary Operating Data (Unaudited)

















Quarter Ended



9/30/2012




6/30/2012




3/31/2012




12/31/2011




9/30/2011

Total population

















Consolidated markets (1)



92,996,000




92,684,000




92,684,000




91,965,000




91,965,000



Consolidated operating markets (1)



46,966,000




46,966,000




46,966,000




46,888,000




46,888,000

Market penetration at end of period

















Consolidated markets (2)



6.2%




6.3%




6.3%




6.4%




6.5%



Consolidated operating markets (2)



12.4%




12.3%




12.4%




12.6%




12.7%

All customers

















Total at end of period



5,808,000




5,799,000




5,837,000




5,891,000




5,932,000



Gross additions



364,000




290,000




285,000




306,000




299,000



Net additions (losses)



9,000




(38,000)




(49,000)




(41,000)




(36,000)



Smartphones sold as a percent of

















total devices sold (3)



53.0%




51.9%




54.1%




52.5%




39.9%

Retail customers

















Total at end of period



5,561,000




5,542,000




5,570,000




5,608,000




5,621,000



Smartphone penetration (3) (4)



38.6%




36.8%




34.4%




30.5%




26.2%



Gross additions



350,000




277,000




273,000




298,000




284,000



Net retail additions (losses) (5)



19,000




(28,000)




(34,000)




(13,000)




(23,000)



Net postpaid additions (losses)



(38,000)




(48,000)




(38,000)




(20,000)




(34,000)



Net prepaid additions (losses)



57,000




20,000




4,000




7,000




11,000

Service revenue components (000s)

















Retail service


$


884,219



$


889,219



$


888,527



$


882,091



$


871,199



Inbound roaming



106,132




86,363




80,132




93,353




107,810



Other



46,019




54,160




55,161




54,601




57,600

Total service revenues (000s)


$


1,036,370



$


1,029,742



$


1,023,820



$


1,030,045



$


1,036,609

Total ARPU (6)


$


59.57



$


59.05



$


58.21



$


58.13



$


58.09

Billed ARPU (7)


$


50.83



$


50.99



$


50.52



$


49.78



$


48.82

Postpaid ARPU (8)


$


54.34



$


54.42



$


54.00



$


53.35



$


52.41

Postpaid churn rate (9)



1.7%




1.6%




1.6%




1.6%




1.5%

Capital expenditures (000s)


$


199,100



$


183,200



$


201,300



$


276,400



$


248,000

Cell sites in service



7,984




7,932




7,875




7,882




7,828



(1)


Used only to calculate market penetration of consolidated markets and consolidated operating markets, respectively. See footnote (2) below.

(2)


Market Penetration is calculated by dividing the number of wireless customers at the end of the period by the total population of consolidated markets and consolidated operating markets, respectively, as estimated by Claritas®.

(3)


Smartphones represent wireless devices which run on an Android™, BlackBerry®, or Windows Mobile® operating system, excluding tablets.

(4)


Smartphone penetration is calculated by dividing postpaid smartphone customers by total postpaid customers.

(5)


Includes net postpaid additions (losses) and net prepaid additions (losses).

(6)


Total ARPU - Average monthly service revenue per user includes retail service, inbound roaming and other service revenues and is calculated by dividing total service revenues by the number of months in the period and by the average total customers during the period.

(7)


Billed ARPU - Average monthly billed revenue per user is calculated by dividing total retail service revenues by the number of months in the period and by the average total customers during the period. Retail service revenues include revenues attributable to postpaid, prepaid and reseller customers.

(8)


Postpaid ARPU - Average monthly revenue per postpaid user is calculated by dividing total retail service revenues from postpaid customers by the number of months in the period and by the average postpaid customers during the period.

(9)


Represents the percentage of the postpaid customer base that disconnects service each month. This amount represents the average postpaid churn rate for each respective quarterly period.

United States Cellular Corporation

Consolidated Statement of Operations Highlights

Three Months Ended September 30,

(Unaudited, dollars and shares in thousands, except per share amounts)
































Increase (Decrease)






2012



2011



Amount



Percent

Operating revenues

















Service


$


1,036,370




$


1,036,609




$


(239)





—



Equipment sales



103,987





73,830





30,157





41%




Total operating revenues



1,140,357





1,110,439





29,918





3%



















Operating expenses

















System operations (excluding Depreciation,

amortization and accretion reported below)



249,245





241,852





7,393





3%



Cost of equipment sold



248,029





196,229





51,800





26%



Selling, general and administrative



438,526





438,774





(248)





—



Depreciation, amortization and accretion



145,151





141,664





3,487





2%



(Gain) loss on asset disposals and exchanges, net



11,327





(9,700)





21,027





>100%




Total operating expenses



1,092,278





1,008,819





83,459





8%



















Operating income



48,079





101,620





(53,541)





(53%)



















Investment and other income (expense)

















Equity in earnings of unconsolidated entities



24,816





21,929





2,887





13%



Interest and dividend income



935





869





66





8%



Interest expense



(9,501)





(11,522)





2,021





18%



Other, net



200





(97)





297





>100%




Total investment and other income (expense)



16,450





11,179





5,271





47%



















Income before income taxes



64,529





112,799





(48,270)





(43%)



Income tax expense



22,389





43,292





(20,903)





(48%)



















Net income



42,140





69,507





(27,367)





(39%)



Less: Net income attributable to noncontrolling

interests, net of tax



(6,689)





(7,367)





678





9%

Net income attributable to U.S. Cellular

shareholders


$


35,451




$


62,140




$


(26,689)





(43%)

















Basic weighted average shares outstanding



84,737





84,547





190





—

Basic earnings per share attributable to

U.S. Cellular shareholders


$


0.42




$


0.73




$


(0.31)





(42%)



















Diluted weighted average shares outstanding



85,152





84,940





212





—

Diluted earnings per share attributable to

U.S. Cellular shareholders


$


0.42




$


0.73




$


(0.31)





(42%)

United States Cellular Corporation

Consolidated Statement of Operations Highlights

Nine Months Ended September 30,

(Unaudited, dollars and shares in thousands, except per share amounts)
































Increase (Decrease)



2012



2011



Amount



Percent

Operating revenues

















Service


$


3,089,932




$


3,023,752




$


66,180





2%



Equipment sales



246,946





219,961





26,985





12%




Total operating revenues



3,336,878





3,243,713





93,165





3%



















Operating expenses

















System operations (excluding Depreciation,

amortization and accretion reported below)



725,636





687,256





38,380





6%



Cost of equipment sold



626,765





563,717





63,048





11%



Selling, general and administrative



1,315,823





1,302,436





13,387





1%



Depreciation, amortization and accretion



439,391





431,581





7,810





2%



(Gain) loss on asset disposals and exchanges, net



11,819





(5,741)





17,560





>100%




Total operating expenses



3,119,434





2,979,249





140,185





5%



















Operating income



217,444





264,464





(47,020)





(18%)



















Investment and other income (expense)

















Equity in earnings of unconsolidated entities



71,584





65,289





6,295





10%



Interest and dividend income



2,823





2,466





357





14%



Gain (loss) on investment



(3,728)





13,373





(17,101)





>(100)%



Interest expense



(35,272)





(51,905)





16,633





32%



Other, net



173





(47)





220





>100%




Total investment and other income (expense)



35,580





29,176





6,404





22%



















Income before income taxes



253,024





293,640





(40,616)





(14%)



Income tax expense



82,624





102,771





(20,147)





(20%)



















Net income



170,400





190,869





(20,469)





(11%)



Less: Net income attributable to noncontrolling

interests, net of tax



(19,772)





(18,629)





(1,143)





(6%)

Net income attributable to U.S. Cellular

shareholders


$


150,628




$


172,240




$


(21,612)





(13%)



















Basic weighted average shares outstanding



84,671





84,984





(313)





—

Basic earnings per share attributable to

U.S. Cellular shareholders


$


1.78




$


2.03




$


(0.25)





(12%)



















Diluted weighted average shares outstanding



85,090





85,448





(358)





—

Diluted earnings per share attributable to

U.S. Cellular shareholders


$


1.77




$


2.02




$


(0.25)





(12%)







United States Cellular Corporation

Consolidated Balance Sheet Highlights


(Unaudited, dollars in thousands)













ASSETS

















September 30,



December 31,






2012



2011


Current assets











Cash and cash equivalents


$


409,579




$


424,155





Short-term investments



140,494





127,039





Accounts receivable from customers and others



463,785





441,821





Inventory



196,523





127,056





Income taxes receivable



2,280





74,791





Prepaid expenses



60,631





55,980





Net deferred income tax asset



37,868





31,905





Other current assets



15,993





10,096






1,327,153





1,292,843












Assets held for sale



—





49,647












Investments











Licenses



1,531,873





1,470,769





Goodwill



494,737





494,737





Customer lists, net



135





314





Investments in unconsolidated entities



162,012





138,096





Notes and interest receivable – long-term



—





1,921





Long-term investments



10,171





30,057






2,198,928





2,135,894












Property, plant and equipment, net











In service and under construction



7,341,632





7,008,449





Less: accumulated depreciation



4,406,847





4,218,147






2,934,785





2,790,302












Other assets and deferred charges



75,482





59,290












Total assets


$


6,536,348




$


6,327,976



United States Cellular Corporation

Consolidated Balance Sheet Highlights

(Unaudited, dollars in thousands)














LIABILITIES AND EQUITY





















September 30,



December 31,








2012



2011

Current liabilities










Current portion of long-term debt


$


127




$


127




Accounts payable











Affiliated



7,398





12,183





Trade



250,681





303,779




Customer deposits and deferred revenues



208,042





181,355




Accrued taxes



60,695





34,095




Accrued compensation



52,200





69,551




Other current liabilities



92,957





121,190






672,100





722,280









Liabilities held for sale




—





1,051









Deferred liabilities and credits










Net deferred income tax liability



861,709





799,190




Other deferred liabilities and credits



259,499





248,213










Long-term debt




880,486





880,320

















Noncontrolling interests with mandatory redemption features



759





1,005









Equity










U.S. Cellular shareholders' equity










Series A Common and Common Shares, par value $1 per share



88,074





88,074




Additional paid-in capital



1,406,617





1,387,341




Treasury shares



(145,859)





(152,817)




Retained earnings



2,438,760





2,297,363





Total U.S. Cellular shareholders' equity




3,787,592





3,619,961









Noncontrolling interests




74,203





55,956












Total equity



3,861,795





3,675,917










Total liabilities and equity


$


6,536,348




$


6,327,976


United States Cellular Corporation
Schedule of Cash and Cash Equivalents and Investments
(Unaudited, dollars in thousands)

The following table presents U.S. Cellular's cash and cash equivalents and investments at September 30, 2012 and December 31, 2011.











September 30,



December 31,




2012



2011













Cash and cash equivalents


$


409,579




$


424,155














Amounts included in short-term investments (1)(2)











Government-backed securities (3)



140,494





127,039














Amounts included in long-term investments (1)(4)











Government-backed securities (3)



10,171





30,057














Total cash and cash equivalents and investments


$


560,244




$


581,251




(1)


Designated as held-to-maturity investments and recorded at amortized cost on the Consolidated Balance Sheet.

(2)


Maturities are less than twelve months from the respective balance sheet dates.

(3)


Includes U.S. treasuries and corporate notes guaranteed under the Federal Deposit Insurance Corporation's Temporary Liquidity Guarantee Program.

(4)


At September 30, 2012, maturities range between 17 and 18 months from the balance sheet date.







United States Cellular Corporation

Consolidated Statement of Cash Flows


Nine Months Ended September 30,


(Unaudited, dollars in thousands)































2012



2011


Cash flows from operating activities











Net income


$


170,400




$


190,869





Add (deduct) adjustments to reconcile net income to net












cash flows from operating activities













Depreciation, amortization and accretion



439,391





431,581







Bad debts expense



51,293





44,718







Stock-based compensation expense



15,924





15,475







Deferred income taxes, net



52,865





145,687







Equity in earnings of unconsolidated entities



(71,584)





(65,289)







Distributions from unconsolidated entities



45,211





52,037







(Gain) loss on asset disposals and exchanges, net



11,819





(5,741)







(Gain) loss on investment



3,728





(13,373)







Noncash interest expense



1,331





9,582







Other operating activities



863





1,143





Changes in assets and liabilities from operations













Accounts receivable



(67,302)





(57,564)







Inventory



(69,423)





(36,326)







Accounts payable - trade



(28,902)





41,733







Accounts payable - affiliate



(4,785)





1,185







Customer deposits and deferred revenues



26,687





30,695







Accrued taxes



99,556





9,679







Accrued interest



9,508





9,283







Other assets and liabilities



(77,821)





(66,553)






608,759





738,821












Cash flows from investing activities











Cash used for additions to property, plant and equipment



(611,431)





(462,327)





Cash paid for acquisitions and licenses



(57,957)





(23,773)





Cash received for divestitures



49,932





—





Cash paid for investments



(45,000)





(50,000)





Cash received for investments



50,000





85,250





Other investing activities



(5,030)





(210)






(619,486)





(451,060)












Cash flows from financing activities











Repayment of long-term debt



(343)





(330,106)





Issuance of long-term debt



—





342,000





Common shares reissued for benefit plans, net of tax payments



(2,299)





1,755





Common shares repurchased



—





(62,294)





Payment of debt issuance costs



—





(11,394)





Distributions to noncontrolling interests



(1,491)





(1,176)





Other financing activities



284





169






(3,849)





(61,046)












Cash classified as held for sale



—





(11,237)












Net increase (decrease) in cash and cash equivalents



(14,576)





215,478












Cash and cash equivalents











Beginning of period



424,155





276,915





End of period


$


409,579




$


492,393







United States Cellular Corporation
Financial Measures and Reconciliations


(Unaudited, dollars in thousands)




















Three Months Ended September 30,



Nine Months Ended September 30,



2012



2011



2012



2011



















Service revenues


$


1,036,370




$


1,036,609




$


3,089,932




$


3,023,752




















Operating income



48,079





101,620





217,444





264,464


Add:


















Depreciation, amortization and accretion



145,151





141,664





439,391





431,581




Loss of impairment of assets



—





—





—





—




(Gain) loss on asset disposals and exchanges, net



11,327





(9,700)





11,819





(5,741)





Adjusted OIBDA (1)


$


204,557




$


233,584




$


668,654




$


690,304























Adjusted OIBDA margin (2)



19.7%





22.5%





21.6%





22.8%




































2012



2011



2012



2011



















Cash flows from operating activities


$


196,522




$


300,721




$


608,759




$


738,821


Deduct:


















Cash used for additions to property, plant and equipment



(181,206)





(196,933)





(611,431)





(462,327)





Free cash flow (3)


$


15,316




$


103,788




$


(2,672)




$


276,494




(1)


Adjusted OIBDA is defined as operating income excluding the effects of: depreciation, amortization and accretion (OIBDA); the loss on impairment of assets (if any); and the net gain or loss on asset disposals and exchanges (if any). Adjusted OIBDA excludes the loss on impairment of assets (if any) and net gain or loss on asset disposals and exchanges (if any) in order to show operating results on a more comparable basis from period to period. U.S. Cellular does not intend to imply that any of such amounts that are excluded are non-recurring, infrequent or unusual; such gains or losses may occur in the future.



Adjusted OIBDA may also be commonly referred to by management as operating cash flow. U.S. Cellular believes this measure provides useful information to investors regarding U.S. Cellular's financial condition and results of operations because it highlights certain key cash and non-cash items and their impacts on cash flows from operating activities. This amount should not be confused with Cash flows from operating activities, which is a component of the Consolidated Statement of Cash Flows

(2)


Adjusted OIBDA margin is defined as adjusted OIBDA divided by service revenues. Equipment revenues are excluded from the denominator of the calculation since equipment is generally sold at a net loss, and such net loss is included in adjusted OIBDA as a cost of earning service revenues for purposes of assessing business results. U.S. Cellular believes that this calculation method is consistent with the method used by certain investors to assess U.S. Cellular's business results. Adjusted OIBDA margin may also be commonly referred to by management as operating cash flow margin. U.S. Cellular believes this measure provides useful information to investors regarding U.S. Cellular's financial condition and results of operations because it highlights certain key cash and non-cash items and their impacts on cash flows from operating activities.

(3)


Free cash flow is defined as cash flows from operating activities less Cash used for additions to property, plant and equipment. Free cash flow is a non-GAAP financial measure. U.S. Cellular believes that free cash flow as reported by U.S. Cellular may be useful to investors and other users of its financial information in evaluating the amount of cash generated by business operations, after consideration of capital expenditures.

SOURCE United States Cellular Corporation

PR Newswire (http://s.tt/1spxj)