U.S. Cellular offers unlimited texting with three new pre-paid plans
1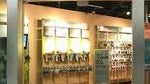 Regional carrier U.S. Cellular has announced a trio of new pre-paid plans, each of which includes unlimited text messaging. Talk time on the three plans is 200, 400 or 1000 minutes for $29, $39 or $49 respectively. The 400 minute plan includes 5GB of monthly data. Company VP of marketing and sales, Edward Perez, said, "We always want to delight our customers, and these plans are designed to meet their specific needs. They will also enjoy other great perks like unlimited text, picture and video messaging and our free Battery Swap Program."
In a press release, U.S. Cellular recommended handsets from its lineup for each of the different plans. For the $29 plan which has limited talk time but unlimited messaging, the carrier suggested a phone for those who text more than they talk, the Samsung Messager Touch. The phone pairs a 2.6 inch QVGA screen and a landscape sliding full QWERTY keyboard. Because the $39 plan includes 5GB for browsing, the carrier recommends a trio of "cool phones" with QWERTY keyboards like the Samsung Freeform, Motorola GRASP and LG Mystique. The last of the three plans, the $49 per month offering, includes unlimited talk which makes it more suitable for those who need a phone to, well, make and receive calls without sporting unnecessary features. The LG Wine II or Samsung Profile would fit perfectly with this plan.
If you are in U.S. Cellular's coverage area and you want to reward someone who has been nice (or perhaps even a little naughty at the right time) by putting a featurephone under the tree for the holidays, you can check out the operator's web site or retail stores.
source:
U.S.Cellular