U.S. Cellular reveals 5G network plans, avoids Huawei's 5G equipment for obvious reasons
1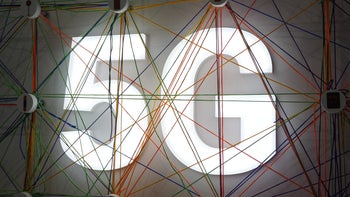 All major carriers in the United States are gearing up to
deploy commercial 5G services
across the country, but smaller networks operators like U.S. Cellular did not announce anything until recently.
If you're with U.S. Cellular or plan to become one of its customers in the future, you'll be happy to know that the carrier plans to roll out its 5G network in the second half of 2019. We do not yet know what 5G-enabled smartphones U.S. Cellular will offer when services will go live, but there aren't too many options.
Also,
U.S. Cellular did not share any details
about where exactly its 5G network will be rolled out, so we're a bit in the dark when it comes to coverage. The only thing that we do know is that U.S. Cellular recently tested 5G network in rural and suburban environments in Madison, Wisconsin, so this might be one of the places where these services will be available.
Another piece of information revealed by U.S. Cellular is its partnership with Ericsson to support its 5G network deployment. Under the contract, Ericsson will provide the carrier with the necessary 5G hardware and software, as well as the upgrade of U.S. Cellular's network from LTE to 5G.
U.S. Cellular's decision not to go for Huawei's 5G equipment that is much cheaper than Ericsson's is quite understandable considering the
controversy surrounding the Chinese giant
.