U.K. iOS 7 adoption rate is 90%, topping North America and Australia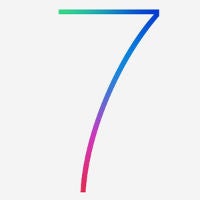 According to mobile ad network Chitika, 89.7% of Apple iPhones active in the U.K. are running iOS 7 on their handsets. That matches the percentage of iPhone users in North America that are using the same version of Apple's mobile OS. In Australia, 86.3% of Apple iPhones are using iOS 7.
Overall, the U.K. has the lead over the U.S. in iOS 7 adoption, thanks to the 87% of Apple iPads in the former country, that are powered using iOS 7. The percentage of U.S. iPads with the same iOS build inside is 84.7%, while that figure in Australia is 83.3%. Chitika believes that the negative publicity involving Apple Maps in the country, might be responsible for the lower percentage of upgrades.
In December of 2012,
Australian police warned motorists not to use Apple Maps
in certain areas of the country. Some travelers trying to get to Mildura, Victoria ended up in a dangerous part of the Outback for more than 24 hours with no food, water or cell phone service. One man was forced to walk for more than 24 hours until he found a signal on his handset, so he could summon help.
The data used by Chitika is based on the percentage of ad traffic each version of iOS had in each region. Earlier this month, Apple unveiled iOS 8 at WWDC. Later this year, it will be pushed out to compatible iPhone and iPad units. Those who are registered with Apple as a developer can install a beta version of iOS 8 now.
via:
AppleInsider