Police in Australia say Apple Maps is potentially life-threatening
44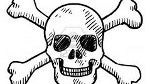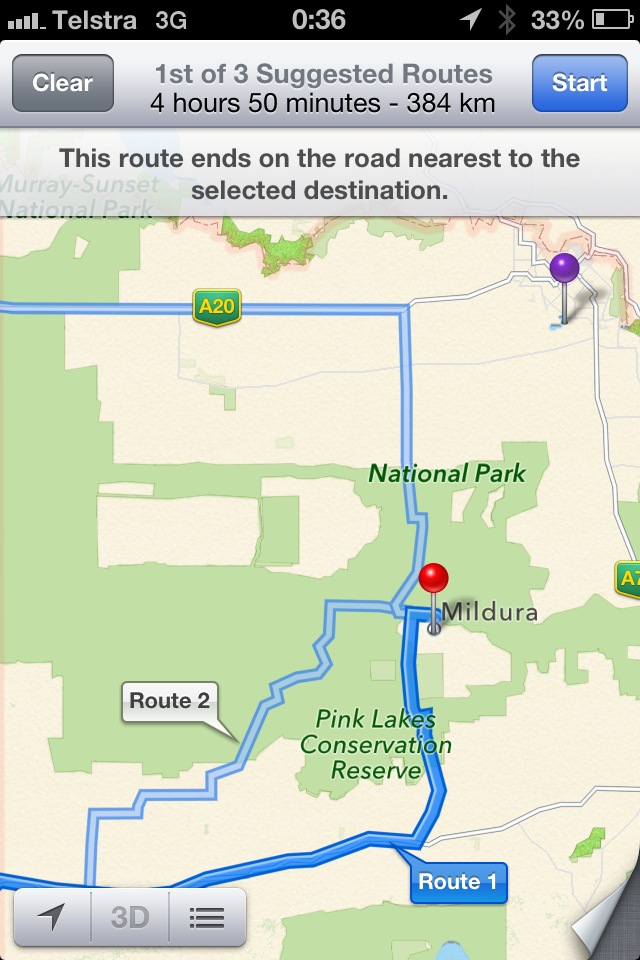 As of Sunday, the potentially fatal directions are still on Apple Maps
Imagine being lost in the Australian Outback in an area consisting of 3,000 square miles of dangerous terrain with
poisonous snakes
, very little water, temperatures as high as 115 degrees fahrenheit and rare mobile phone reception. Thanks to a flaw in Apple Maps, this area is listed as being Mildura when it is actually Sunset National Park. This is not a regular Park with BBQ pits and volleyball nets. This is an extremely dangerous area of the Australian bush that is
43 miles away
from where Mildura really is located.
Police have put out a warning to those using Apple Maps in iOS 6, that some motorists following the application's directions to Mildura, Victoria have actually ended up with no food, water or cell service for
more than 24 hours
while getting lost in an extremely dangerous area. Inspector Simon Clemmence of Victoria Police says that six vehicles had contacted the police for help after getting lost using Apple Maps, including one man who had to walk more than 24 hours before he was able to make a call on his handset. Clemmence said that it was not as hot that day, or else the man never would have made it. And with the summer approaching in the country, the police sent an e-mail to Apple last Monday to warn them of the flaw, but as of Sunday it had not been fixed.
Interestingly, most of the drivers were not tourists, but were natives trying to get to Mildura or heading to Sydney through the city. Clemmence added that it took more than a day for the Victoria Police to figure out how to contact Apple, before finding a police only email address for the tech titan.
Apple CEO
Tim Cook has apologized for the problems with Apple Maps
, suggesting that iOS 6 users
switch to other mapping services
until Apple Maps is fixed. The company has
looked at hiring former Google Maps workers
and has
fired some executives responsible
for the application.
"Say you got a whole family up there, little kids, at 112 degrees, you didn't bring any water because you thought you were just going to pull into a town and have a coke and pie, but instead you're stuck in a desert and your car is stuck, not going anywhere. Someone has to find some reception on a phone."

"These are just family cars that are being directed up these roads. They turn into sandy tracks and they get stuck… Some people just trust the technology. Any sat-nav is going to give you errors, but this one in particular is giving us a big one that may end up in a loss of life."-Inspector Simon Clemmence, Victoria Police
source:
VictoriaPoliceNews
via
Forbes