Two proxy advisory firms now recommend that MetroPCS holders vote "Yes" for the T-Mobile deal
2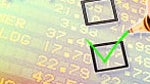 It was leading proxy advisory firm ISS and
its decision to recommend that MetroPCS vote against the merger with T-Mobile
, that ended up
changing the terms of the acquisition
. Last week the amount of debt that the surviving company will be saddled with was cut by $3.8 billion. The resulting $11.8 billion in debt will carry an interest rate 50 points less than rate on the original terms. And perhaps most importantly, Deutsche Telekom now will not be able to sell even one share of its 74% ownership of the surviving company until
18 months
after the deal closes. That is an extra 12 months from the original lock up provision and gives shareholders some protection.
"In light of the improved terms of the merger agreement, which have enhanced the economic value PCS shareholders will receive in this merger, ISS' vote recommendations have changed. Given the reduced debt load that will be carried by the new company and the resulting appropriate equity split granted to PCS shareholders, and the increased commitment to the combined company exhibited by DT's extension of the lockup period, support FOR the merger is warranted."-ISS
Besides ISS, another proxy advisory firm, Glass Lewis, has also recommended that MetroPCS holders vote for the merger. Originally, the company also recommended that stockholders vote against the transaction. The vote
will take place on April 24th
and only the latest dated ballot counts. This means that if you originally followed the recommendations of one of these two advisory firms and now want to vote in favor of the merger, you should sign, date and mail in the latest green proxy card. You can also vote by phone or on the internet.
"(We) believe Deutsche Telekom's revised offer adequately resolves the prior concerns that we and MetroPCS shareholders had voiced regarding the proposed merger with T-Mobile. By reducing the combined company's debt and interest payments following the merger, MetroPCS shareholders stand to realize greater value in the transaction from their implicitly larger and more valuable equity stake in the combined company. Moreover, we note that the revised offer represents Deutsche Telekom's "best and final" offer and now likely represents the best alternative available to MetroPCS at this time. In our view, the implied merger valuation for MetroPCS shareholders now falls within the acceptable range and the strategic merits of the combination make for a compelling deal for MetroPCS shareholders. Based on these factors, along with the unanimous support of the board, we believe the proposed transaction is in the best interests of shareholders."-Glass Lewis
source: MetroPCS