Proxy service ISS suggests MetroPCS stockholders reject the merger with T-Mobile
7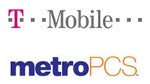 Institutional Shareholder Services, known on Wall Street as ISS (aren't those traders clever!) have the job of making recommendations to large stockholders on how to vote their proxy cards. Seems like the job of running OPM doesn't allow money managers the time to decide which way to vote on an issue. So when a large company like ISS comes out with a recommendation that MetroPCS stock holders
vote against the merger
with T-Mobile, they are dealing with holders of hundreds of thousands of shares, not grandma and her odd-lot holdings.
ISS suggests that MetroPCS could get a better deal than the one they are being offered, which is $4.06 a share and 26% of the combined company. The report also suggests that MetroPCS does not need this merger to survive. T-Mobile owner Deutsche Telekom ends up with 74% of the company after the merger closes. At closing, the combined company plans on reducing the number of outstanding shares and raising the stock price with a 1 for 2 reverse split. The investor's stock will have doubled in price, but he will own half the number of shares as he did before the split. While the actual monetary effect is a wash, many funds are not allowed to buy a stock trading under $5. The reverse-split will take the stock over that threshold.
.
After the recommendation by ISS, MetroPCS issued a statement saying that the ISS report "
contains material flaws and reaches the wrong conclusion."
The merger has received
regulatory approval by all necessary agencies
and now
awaits the results of the MetroPCS stockholders vote set for April 12th
. What was once seen as a layup, the deal now
is in jeopardy
and we could see some fireworks before the April 12th vote. The bid could be raised, or another party could make a blockbuster deal to purchase either T-Mobile or MetroPCS.
source: MetroPCS