Fossil unveils two new Wear OS smartwatches with some cool features
6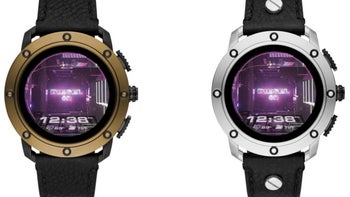 Today in Berlin, at IFA 2019, Fossil introduced a pair of new Wear OS powered smartwatches. First, let's talk about
the Diesel On Axial smartwatch
which is powered by Qualcomm's Snapdragon Wear 3100. The exciting thing about this timepiece is the addition of a speaker that with the use of an app, will allow users to make and take tethered phone calls from an Android handset or an iPhone. The speaker will also allow On Axial owners to speak with Google Assistant and hear notification sounds directly from the device.
The Diesel On Axial has an industrial design and includes a dial called the "Information Tunnel" that gives off a 3-D, tunnel-like psychedelic effect. And the "Globe" dial allows users to tap on the image of a rotating globe to bring up two additional time zones on the display. The watch offers a number of extra little touches including a weather effect that uses animation on the screen to convey the current conditions outside. The heart rate dial, when tapped, shows a rippling water effect. Speaking of water, the On Axial is water-resistant to a depth of 3 ATM (over 90 feet).
The Diesel On Axial will start at $350 with a launch expected next month

The watch features four different battery life settings including an 'Extended Battery Mode.' The latter will give you multiple days between charges while still allowing users to monitor their heart rate and receive notifications. The On Axial Smartwatch is equipped with 8GB of storage allowing it to be pre-installed with music streamer Spotify, an app called Cardiogram that tracks your heart in real-time, and Noonlight. The latter is a safety app that can connect the user to emergency services if needed. GPS Tracking is included and yes, you can use Google Pay to make mobile payments with this device.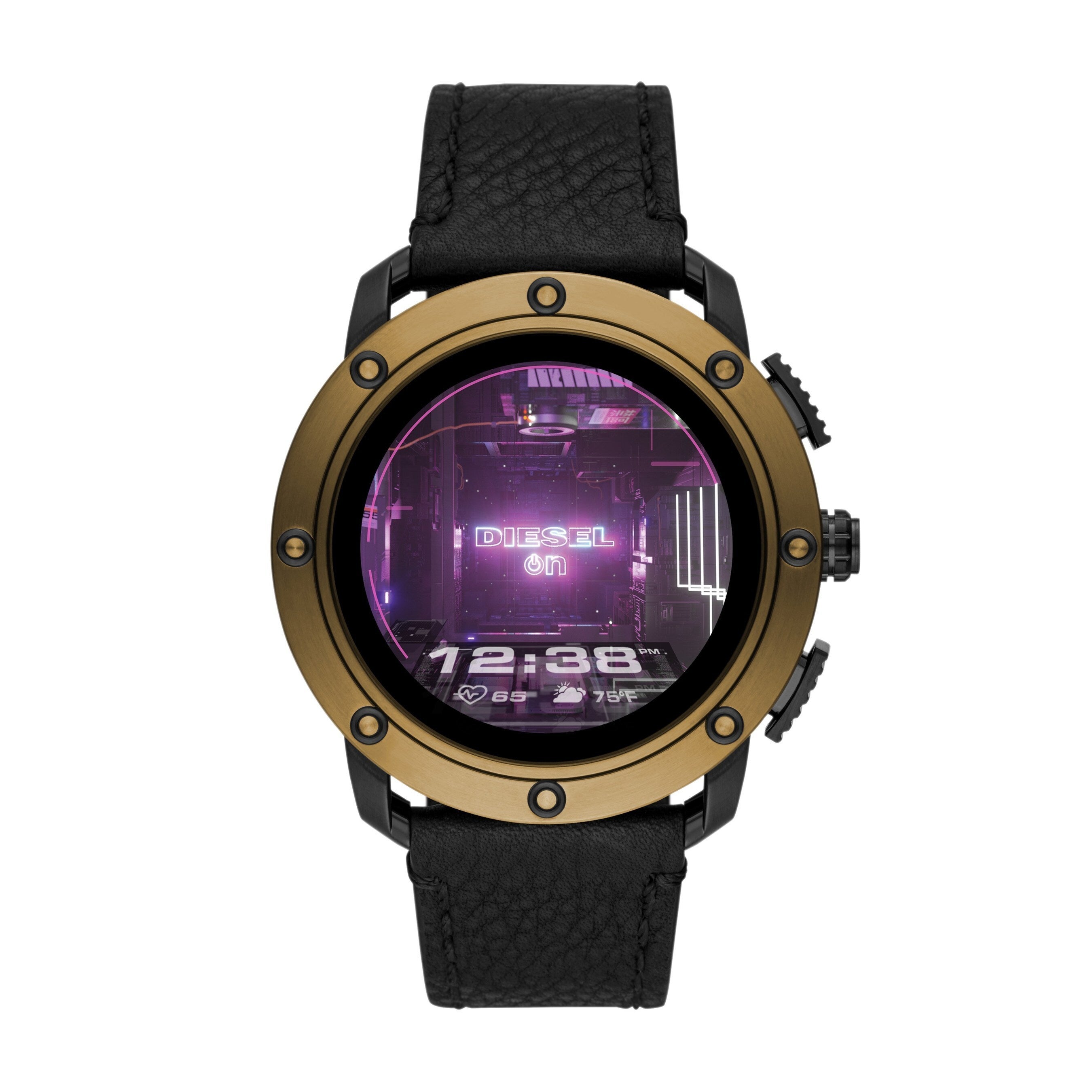 The Diesel On Axial Smartwatch
The watch is equipped with a 1.28-inch AMOLED display with 1GB of memory and offers NFC, Wi-Fi, and Bluetooth connectivity. It will be available in a 44mm case made of gunmetal, silver, and bronze-tone stainless steel. Strap options include black leather, blue denim, and gunmetal stainless steel. The device will launch next month at a price of $350. You'll be able to buy it at Diesel stores, from Diesel's website (www.diesel.com) and from select retailers worldwide.
The Emporio Armani Smartwatch 3 has many of the same specs and features as the Diesel On Axial timepiece

The second watch announced today by Fossil is the Emporio Armani Smartwatch 3. Although it is more fashionable than the Diesel On Axial timepiece, the Smartwatch 3 has many of the same features and specs. For example, the Smartwatch 3 is also powered by Wear OS and the Snapdragon Wear 3100 chip. In addition, it gives a user the same ability to make and take tethered calls from an iPhone or an Android handset, speak to Google Assistant and choose from four different battery life settings including an 'Extended Battery Mode.'
The Emporio Armani Smartwatch 3 also supports mobile payments using Google Pay (which means it has NFC, of course) and includes a heart rate monitor and GPS Tracking. Music streamer Spotify is pre-installed as is the heart tracking Cardiogram app. The watch is offered with a 'super-lightweight' black aluminum case with accents available in blue, green, yellow, orange and silver and a black rubber strap. A matte black version of the watch offers a stainless steel mono-link bracelet. The watch comes with 8GB of storage and the dial features designs from iconic city backgrounds. The Smartwatch 3 will also be released next month although pricing and availability has yet to be announced.