Twitter updated with more powerful search options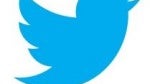 Twitter has been working hard to make searching through tweets a better experience. Recently, the company made older tweets available through search, and now the company has updated the mobile apps for iOS and Android with more powerful search options. And, iOS users are getting a couple of extra goodies in the update as well.
So, with the update, both Android and iOS users may now start seeing a "Top Tweet" result when searching. This result is said to be "the best match for your query based on relevance and engagement." Even better though is that it is now possible to get additional tweets from the same time period, so you can see a wider view of the Twitterverse around a specific event.
iOS users are getting some extra goodies in the update, including better autocomplete for searches, as well as hashtag, topic, and username suggestions when composing a tweet. Also, when following a link to a webpage, the original tweet will stay at the bottom of the screen when the in-app browser opens the page, making it easier to reply or retweet after you've gotten more context from the page. The tweet can be hidden if you wish.