Twitter for Windows Phone updated, account level notifications now supported
3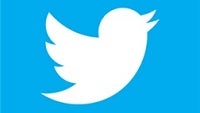 Today, Twitter released an incremental, but definitive update to the Windows Phone version of the application. Twitter has been making big strides with its app on Windows Phone lately.
With this newest update, Twitter for Windows Phone nearly has parity with the iOS and Android version of the app with the addition of support for account level notifications from accounts you follow and want to know when they tweet something.
The notifications work through the live tile as well as provide a banner notification at the top of the screen. The only thing that falls short for this app is Windows Phone itself and the lack of a centralized notification screen or function. That is said to be in the works for Windows Phone 8.1, so that issue will be temporary (we hope).
Another big update to the app is the ability to delete individual messages within the direct messages screen. Simply press and hold the line you want gone, and the familiar Windows Phone "delete message" pops up and you know what to do from there.
Aside from that, there are some other bug fixes with nothing further noted in the change log. Get your app updated at the source link.
source:
Windows Phone