Twitter acquires TweetDeck for $40 million
1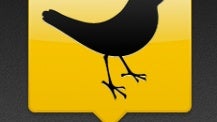 Twitter has finally managed to
acquire TweetDeck
, the popular Twitter client app, for the
staggering $40 million
. The sum will be paid in a mixture of cash and stock, according to information obtained by the CNN, who quoted "sources close to the deal." Even though it all sounds as final as it gets, both companies have refused to comment on the veracity of the deal.
To put it all in context, the story of TweetDeck's acquisition started as early as February when UberMedia, a company which developed popular Twitter apps like Twidroyd and EchoFon,
offered some $25 to $30 million for the client
. Shortly after UberMedia extended the offer, Twitter stepped up to prevent the deal which could have granted third-party companies like UberMedia a large portion of Twitter users through apps. The microblogging service reportedly raised the offer, to finally arrive the whopping $40 million number today.
TweetDeck is one of the most popular Twitter clients, but its acquisition would hardly mean much of a change for current users. We might see more of the pane layout employed by the application in the official Twitter webpage, but for the time being it seems Twitter land is to remain largely calm. What's your opinion about the multi-million buyout? Feel free to share your thoughts on how this will affect Twitter in the comments below.
source:
CNN
via
TechCrunch
Recommended Stories