Toshl Finance 2.0 app is back with a vengeance to put order in your checkbook
5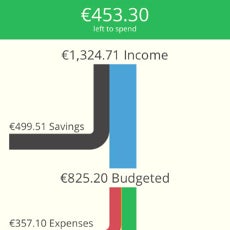 You know Toshl, tight? It is a personal finance and expense management app that has been available on almost every major platform for a while now, but suffered from a brief hiatus to come up in full force with the brand new Toshl 2.0 that has a completely overhauled looks and feature list.
The apps offers a great simple interface, and all bells and whistles for controlling a budget with income and expenses. If you want to manage more than one budget, or need more export formats, you'd have to dole out for Toshl Pro, but the basics are covered as they are. Income and expense charts, budgets, receipt photos, you name it, Toshl has it, so check it out from the source below if you are in need for some spending discipline.
For now, the Toshl team has released its 2.0 version only for iOS devices, but an Android and other versions are soon to follow - the other platforms will have to stick with the older versions for now.