Top apps like Prisma to awaken your inner artist (Android and iOS)
1

The advent of machine learning is arguably one of the most important technological developments in the last couple of decades. Although it has been around for a while now, due to newer and better technologies, the machine learning algorithms of today are capable of processing data like never before. Machine learning is responsible for quite a few of the conveniences you might have grown accustomed to in the last couple of years online. The recommendations list next to YouTube videos that just seems to be getting smarter and smarter? That's machine learning. Recommendations for what you might like in online stores? Machine learning again. Self driving cars? Yup, you guessed it. It's gotten to the point where we are actually finding recreational uses for it, and we all know that a technology is truly mature when we begin using it for fun, right? Well, maybe not, but it has to have reached a certain level of development in order to be given into the hands of the average Joe.
Machine learning has spawned a fresh trend in mobile image editing apps. These new apps don't just overlay "filters" on top of your photos, but use cloud-based computing to turn them – or at least try to – into beautiful paintings. Unlike traditional filtering tools, this new breed of apps doesn't use your mobile device's hardware to process the images, but instead relies on remote servers to do the heavy lifting. And there's a lot of it.
We already know that you are thinking of Prisma, and there is a good reason for this. Not even two months after its launch, the Russian-made app has turned into a huge hit, spawning countless of imitators and wannabes across all mobile OSes. Despite its mind-boggling success, however, Prisma was not the first app of its kind, and it is certainly not the only one to use cloud-based editing. That's why we have decided to compile this list of cool apps for Android and iOS that do some of that AI-image-editing magic Prisma has become known for. Some of them might even prove better in certain scenarios and, who knows, maybe even faster at processing the final results? (spoiler: don't hold your breath on the latter)
Lucid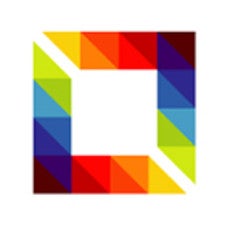 Free
Lucid is a great free app for Android and iOS that has many of the same filters offered by Prisma, but also sports а number of its own unique ones as well. It does a good job at "paintifying" photos, and the process is quite fast if your internet connection is up to snuff. One big advantage that Lucid has over Prisma are the low quality thumbnail previews it displays before doing its thing. Once you load your photo and go to the filters screen, you will see a small preview of your image rendered in every style. This is very convenient and can save you some time applying filters that you might not like on a particular image. One gripe we have with Lucid is that at the time of writing there is no way to remove the watermark in the bottom right corner of the screen. Another is that the app crops photos to a square aspect ratio, just like its main competition.
Pikazo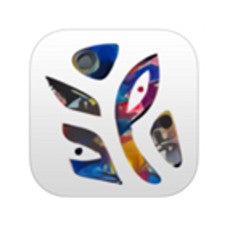 Free with in-app purchases
Pikazo is another great contender and has been around longer than Prisma. It features many unique styles, with heaps more available for purchase, and is capable of producing some stunning, albeit low-res results, which can later be "enhanced" and enlarged for a couple of bucks. A 3200 x 3200 image for example (21.3" print at 150 dpi), would set you back $1.99, which is not a lot if you really like the achieved results. Pikazo is an image editing tool that takes itself seriously and even offers a "Muse" tab where you can learn more about the app itself and find inspiration for your future artistic endeavors. One big plus in favor of the Pikazo is that it can source styles from images of your choosing. Processing takes some time, but you can cue up to three photos at the same time and you get notified once they are ready. In our experience, we noticed that Pikazo, at times, applies styles in a rather literal way, with little to no regard for the visual integrity of the source material, which often leads to somewhat messy results that can only be described as "mash-ups". In our opinion, it works best with photos, the main subject of which prominently stands out from the background. Pikazo is not limited to a square aspect ratio.
Dreamscope
Dreamscope is an app that requires a sign-in. You can either connect with your Facebook account, or create a new one using with an email address. Dreamscope has plenty of styles on offer and you can choose whether to post the final results for other users to see, or keep them to yourself. They take some time to process, but you can cue a few at a time and you get notified once they are done. Dreamscope is a more than adept filtering app that offers some unconventional styles to spice up your shots and is not bound to a square aspect ratio. Seems like this is a feature these days, huh?


Painnt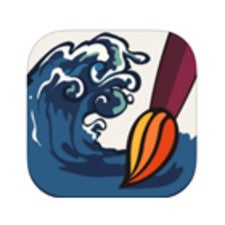 Free with in-app purchases
Painnt is a relative newcomer to the whole machine learning photo filtering apps craze. It is currently available for iOS only and does things a bit differently than the competition. Instead of uploading your images to a remote server where they are processed and the final results returned to you, Painnt downloads the resources needed for each style to be rendered and then does all the processing on your device. This is a double-edged sword, as it guarantees your privacy, but means that the effects applied won't be as intricate or convincing as on other platforms, since they will be rendered using your device's limited hardware resources. Painnt offers over 120 filters, divided into seven different categories, although the bulk of them are only accessible via a subscription program that offers three plans – weekly ($0.99), monthly ($1.99) and yearly ($9.99). The app has a dedicated community gallery and all the downloaded style resources can be easily wiped from your device with a single tap. Downloads are fast over Wi-Fi and processing doesn't take a lot of time. Once your photo has been filtered, you are then presented with the opportunity to adjust different options, such as how the layered effect blends with the source image, noise and sharpness amount, color saturation and others.

Deep Art Effects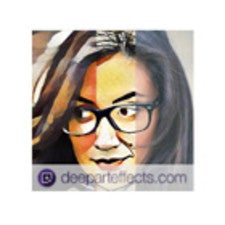 Free
Deep Art Effects is free with optional sign-in, offers many filters to choose from, and sports a sleek, material UI. One advantage this app has over the competition is that it uses the built-in camera app instead of a proprietary one. This means that you are not restricted in terms of shooting options and can take pictures in different aspect ratios. Deep Art Effects is surprisingly fast at processing images and allows you to share them in many different ways.