MVNO Ting shakes things up big time
2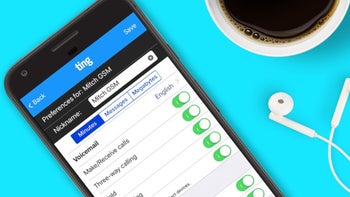 Ting is a mobile virtual network operator (MVNO) and that means it sells cellular service to consumers without actually owning its own cellular network. Currently, its subscribers with a GSM phone use the T-Mobile network while subscribers with a CDMA handset are connected to Sprint's pipeline. Today, Elliot Noss (no, not Elliot Ness), the president and CEO of Ting's parent company Tucows,
announced a major shakeup
(via
Fierce Wireless
). Ting will not renew its MVNO contract with T-Mobile when it expires on December 19th, 2019 because of the carrier's proposed merger with Sprint. Noss says that it was assumed that the merger would have been completed by now, and since it hasn't yet closed, there are too many financial questions left unanswered.
Ting has extended its MVNO agreement with Sprint through September 2020 and will sign a new MVNO agreement with Verizon. The extra year it now has with Sprint will give the company a chance to see how the dust settles with the T-Mobile-Sprint merger and allows Ting to determine what is in its best financial interest. The company has over 250,000 subscribers at last count. These subscribers can get access to their account, view their usage, look at past bills and communicate with customer service through the Ting mobile app. The app is available for iOS devices from
the Apple App Store
and for Android devices
from the Google Play Store
.
"A number of factors motivated these changes. With Verizon, we will be adding the network that in our opinion has the best coverage and performance ratings in the U.S. Our contract with Verizon is better than that with T-Mobile in terms of rates, guarantees and other financial terms, which had negatively impacted Ting Mobile's past performance. Finally, our dealings with Verizon to this point have been productive and professional. So long-term, we see this as very positive news."-Elliot Noss, president, CEO, Tucows
Thanks to the extra costs of migrating customers from T-Mobile to Verizon (which must be completed before December 19th, 2020), underperformance in the mobile business, and carrier penalties, Tucows cut its guidance for 2019 cash EBITDA (Earnings Before Interest, Taxes, Depreciation, Interest and Amortization) from $62 million to $52 million.

Ting sells some top-shelf phones like the Apple iPhone XS and the Samsung Galaxy S10+

Announced on April 29th, 2018, the $26.5 billion merger between T-Mobile and Sprint is awaiting approval from the Justice Department and the California Public Utilities Commission. There is also a lawsuit set to go to trial in October that was filed by 14 state attorneys general that seeks to block the transaction. Both companies already extended the deadline for closing from April 28th, 2019 to July 29th and another extension seems like it will be necessary.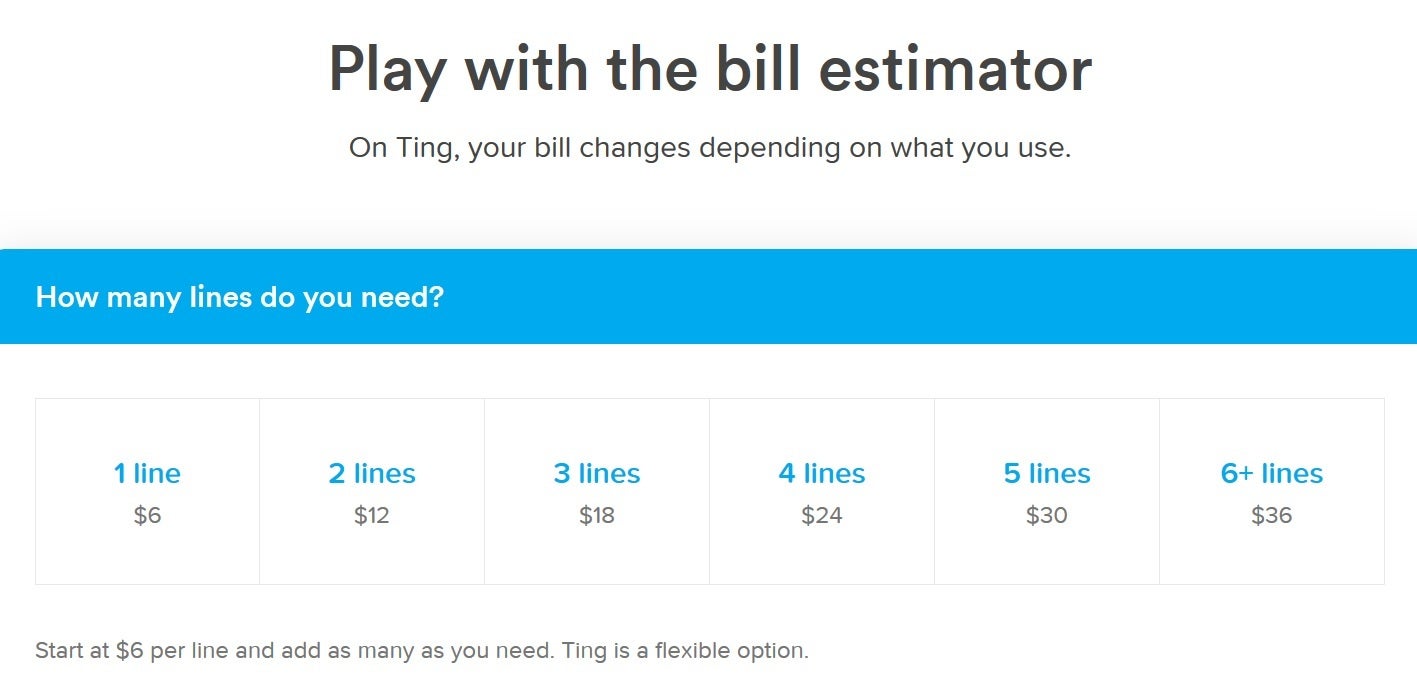 The bill estimate, found on the Ting website, can help subscribers calculate how much their monthly bill might be
Ting doesn't offer pricing plans like other wireless providers. Instead, subscribers pick the number of lines they need, paying $6 per line. Their monthly bill depends on how many calls and texts are made on all of their lines along with the amount of data consumed during the month. Alerts and caps can be created to warn customers and limit the amount of data used and calls and texts made over a billing cycle. And for those phone snobs, there is no need to worry. Ting sells premium handsets like the
Apple iPhone XS Max
and the
Samsung Galaxy S10+
.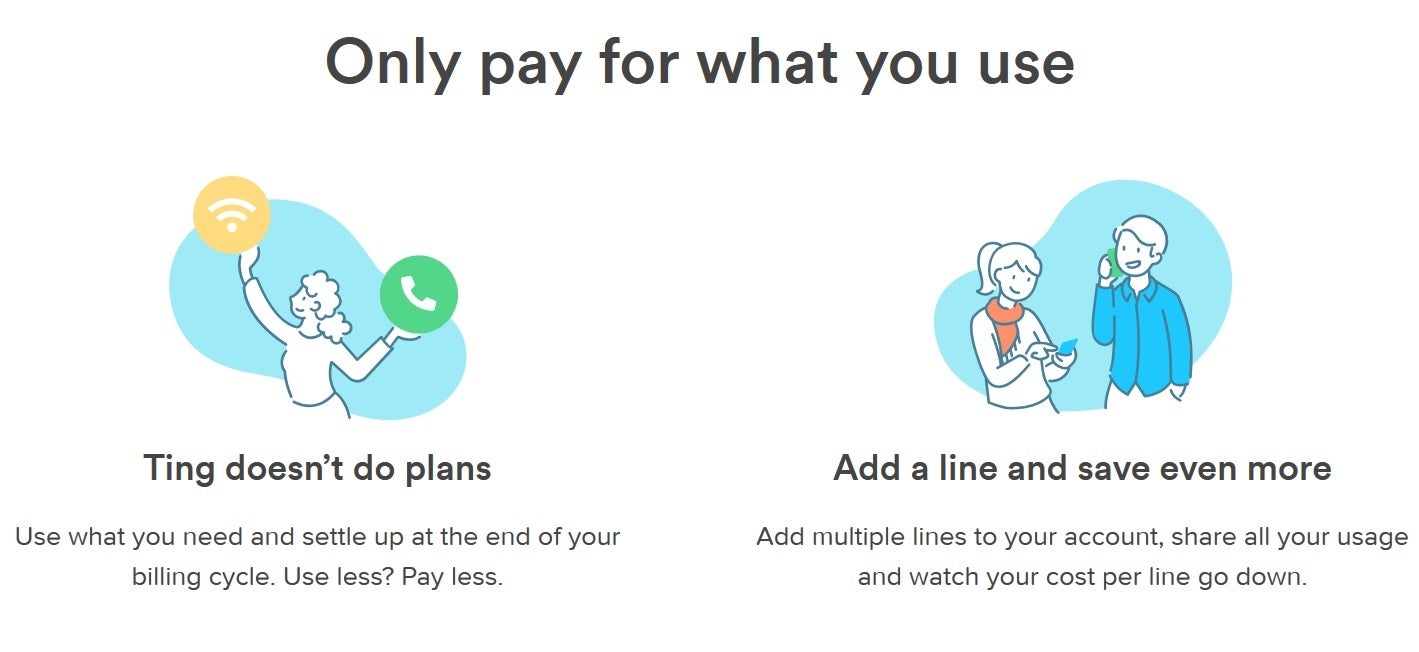 Ting doesn't offer pricing plans and subscribers pay depending on the number of calls and texts made and the amount of data they consumed in a month