Time Warner Cable starts offering live mobile TV for Apple iPhone and iPad
1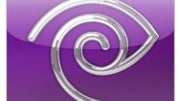 Time Warner Cable is planning to bring live TV programming to Apple iPhones, iPads and iPod touches via its TWC TV application. The new service will light up tomorrow at 11am Eastern time and will deliver 11 live channels covering topics from national news to sports and entertainment, according to Time Warner spokeswoman Maureen Huff.
Among the offered channels are the Big Ten Network, the Pac-12 Network, TV Guide Network and BBC America. Customers will also get live local TV programming like NY1 for New Yorkers. Some on demand programming from Comedy Central, MTV and Nickelodeon will also be available.
Time Warner however is not the first to bring live TV to mobile. Its biggest rivals Comcast and DirecTV (DTV) are already offering similar services under a
"TV everywhere"
initiative.
That same initiative is what drove Dish to extend a $25 billion acquisition offer to the nation's third largest carrier Sprint.
For users though, the addition of mobile TV might hike prices even further, which is not exactly good news.
source:
Bloomberg