Tidal launches Credits feature to highlight the people behind your favorite music
1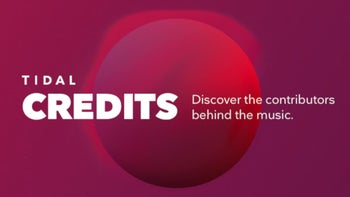 Tidal has just
announced
it's doing something nice for those behind the music industry who aren't in the spotlight: songwriters, producers, engineers, band members and studio musicians, background vocalists, and programmers.
The music streaming service launched a new Credits feature that will highlight those persons who contribute to the success of a song or album. Users of the music streaming service will be able to filter the tracklist according to these persons' roles on tracks (i.e. composer or producer), release date, track title, or artist.
Not everyone who contributes to the success of a song or album is given the proper credit, which is why TIDAL is introducing its new interactive Credits feature — to highlight those important behind-the-scenes contributors, while also displaying the other projects on which they've worked.
The Credits feature comes with different role categories which can be used to filter your favorite music: songwriter, production, musician, and misc. The default setting to sort a tracklist is by popularity, but users will be able to change that.
Recommended Stories