Three new beta features added to Google Maps for Android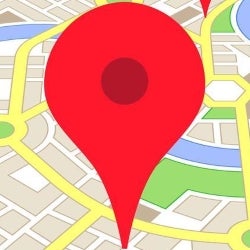 The beta version of the upcoming Google Maps v 9.41 update for Android contains three small, but nevertheless welcome additions that are bound to arrive in the app pretty soon. In short, Google has added the option of starting up Maps in satellite view, links in articles for top-ranking places (such as restaurants), and a new look when adding stops along a route. Additionally, Google seems to be at work on a system that alerts users about hotel deals, but this feature hasn't been implemented yet.
The first feature is self-explanatory and is enabled by a new toggle inside the Settings menu. If you often revert to satellite view upon launching Maps, you will certainly benefit from it as the app will automatically switch to your preferred view when started.
Next, opening an information card about a restaurant or another establishment now shows links to online publications that refer to it in their listicles. The links will take you to the page inside a web browser. This can be a good source of information, such as impressions, reviews and commentaries. You will also get to see how much time on average people tend spend in said location.
Finally, there's a new look for adding stops along the route, with bigger buttons and more colorful visual cues that make the feature easier to get around and operate.
The 9.41.0 beta version can be downloaded and installed over the existing one as an APK file (
link
), although Google will probably push the update via the Play Store in a few days. Feel free to download the APK and get the new features or wait, whatever suits you better.
source:
Android Police