This remix of the classic iPhone ringtone makes it sound really cool
8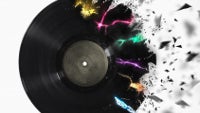 Remember the classic iPhone marimba ringtone? There was a certain period of time when it seemed that you'd hear it dozens of times every day, and even up to this day you can hear it (and its modified version in the latest iPhones) very often. But what if this ringtone was turned into a real track, made by a professional DJ?
This is exactly what mixtape artist MetroGnome did and the result is a ringtone that sounds really, really cool. With a dubstep vibe and richer melody, it would make not only a great replacement for your current ringtone, but you can also listen to it on its own.
The whole track can be downloaded for free at the link below, and we've also embedded the video where you can see the live process of recording it.
source:
MetroGnome