This coming week's T-Mobile Tuesday offers subscribers pizza and gas
3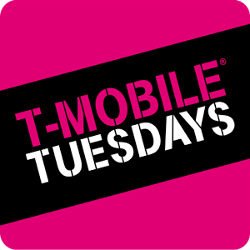 T-Mobile Tuesday will be coming in a few days, and if you're a T-Mobile subscriber it means receiving some freebies and an entry in the weekly contest. Let's start with the freebies. On Tuesday, stop by your local Chuck E. Cheese's and take home a one-topping personal pizza for the low, low price of free. When you pick up the pizza, tell them that the founder of Atari, Nolan Bushnell, was also the founder of Chuck E. Cheese's and you'll have absolutely nothing added to your free pizza. It doesn't make it any less of an interesting story, however.
Now what accompanies pizza? Gas, of course! But we are talking about the kind that you pump into your car, not the other kind that can clear out Yankee Stadium in 30-seconds. Besides the personal pie, on Tuesday you'll be receiving a discount for Shell gasoline that will take .25 cents per gallon off the price of 20 gallons. That works out to a discount of $5 off your purchase. And on Tuesday, you can also select one free eBook out of ten choices from BookShout.
This week's contest has one Grand Prize winner who can invite up to 50 guests for a VIP blowout at the Chuck E. Cheese's closest to the winner's house. The winner will have exclusive access to this location for four hours on any weekday between July 1st and December 31st 2017. The Grand Prize winner also receives a $642 check to cover other expenses or taxes. We hear that T-Mobile CEO John Legere loves the ball pit, so you might want to invite him. Twenty-Five First Prize winners will receive a $200 gift card for Chuck E. Cheese's, and Two-hundred Second Prize winners get a $40 Chuck E. Cheese's gift card. This is one week where the kiddies might enjoy the prizes more than the adults.
Starting this coming Tuesday, 226 people will win a prize thanks to T-Mobile. The retail value of the prizes awarded comes to $15,142. Good luck!
Pizza and gas figure prominently in next week's T-Mobile Tuesday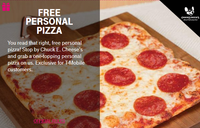 source: T-Mobile