Third party survey says T-Mobile has the fastest wireless data in the top 100 U.S. markets
10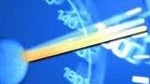 An independent third party study shows that T-Mobile has the fastest network for wireless data in the top 100 U.S. markets. The study took place between June and November of this year. The researchers downloaded and uploaded files to laptop data sticks to test each carrier's data transfer speed.
In addition, T-Mobile said that it has been working on its network and will be offering 42Mbps theoretical speeds in 2011. The carrier's Chief Technical Officer, Neville Ray, said, "2010 was a banner year for T-Mobile's network expansion. We have deployed fiber backhaul to our cell sites to deliver an industry leading mobile data experience on the latest T-Mobile smartphones and broadband devices. Today, we are delivering the fastest data performance in the top 100 U.S. markets on average, and it's only going to get faster as we upgrade our network to offer 42Mbps capability in 2011."
How long before T-Mobile includes this study in its ads? The nation's fourth largest carrier could change the tagline on its spots to say it offers "America's largest
and fastest
4G network". Of course, that would probably prompt a response from the other mobile operators, each believing that it has the best 4G coverage in the U.S.
source: T-Mobile