These 4 recently-discovered Android security holes might boost your paranoia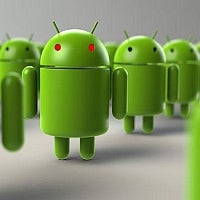 Do you think that your Android device is safe against skillful hackers? Check out these four recently discovered Android security flaws and think again!
While cybersecurity and privacy are not newfound concerns for Western societies, the revelations brought forward by infamous NSA whistleblower Edward Snowden have ushered in a new wave of attention centered on these two sensitive pillars of modern society. As the age of mobile doesn't seem to be anywhere near its final cycle, the latest discoveries show that there's a desperate need for tougher security on mobile operating systems. Android, the most popular mobile operating system around, is a perfect example that our devices are probably more hackable than the average user is willing to accept.
Note that this doesn't mean that Android is more flawed in security terms compared to other mobile operating systems such as iOS or Windows Mobile. At the very least, it's not what this article tries to prove. Instead, we've picked Android because of its insane popularity. One thing to bear in mind is that most of these security holes have been discovered by security researchers, tech engineers that really know how to poke around a piece of software and exploit vulnerable code to take control of the device and gain access to what was supposed to be private data.