The upcoming HTC One A9 event, the latest OnePlus X teasers, and Verizon's new Motos: weekly news round-up
2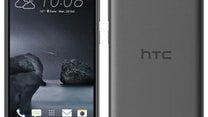 Once again, it is time for our weekly news round-up, where we put the most interesting stories from the past seven days for anyone who needs to catch up. And while last week's news feed wasn't exactly filled with excitement, there were headlines that you shouldn't have missed. One of them involves the upcoming HTC One A9. The phone, which is expected to be announced on October 20, will have Android 6.0 pre-installed. But it will also be expensive. Will the A9 be a worthy pick?
In other news, OnePlus is expected to announce its OnePlus X smartphone on October 29. The phone, which is shaping up as a value-for-money offering of the mid-range category, could end up costing around $220 unlocked.
And speaking of smartphone announcements, there is at least a couple of new Motorola smartphones are headed to Verizon, as a leaked brochure confirms. The Motorola DROID Turbo 2 and the Motorola DROID MAXX 2, which we've actually heard of before, are likely to be the highlight of an October 27 media event.
For more of last week's top news, flip through the slideshow below.