The upcoming Galaxy S6 release, the LG G4 leaks, and the latest OnePlus Two rumors: weekly news round-up
2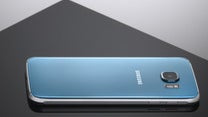 Once again, it is time for our weekly news round-up, where we put the most interesting stores from the past seven days for anyone who needs to catch up.
We'll start with a bit of news that you shouldn't have missed if you're excited about the upcoming Samsung Galaxy S6 and Galaxy S6 edge smartphones – both can now be pre-ordered, with shipments expected to begin before mid-April. If you consider yourself an LG fanboy, however, then you're probably curious about the latest leaks surrounding the company's next top phone. We happen to have an image supposedly showing what the handset in question may look like. Images of the rumored OnePlus Two haven't leaked yet, but we do have a list of alleged specs and features, along with a possible release date (hint: the launch might be scheduled for later this year).
More of last week's read-worthy stories can be found in the slideshow below!