The state of the industry: third quarter financials reporting
7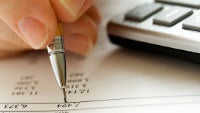 The summer is over and it's traditionally seen as a slow season for the mobile industry, but this year seems to be a bit different than others. Nokia has been sliding at an alarming pace freeing up space for other companies to cannibalize its smartphone sales. Apple and Samsung have been two companies to capitalize on that quickly. Apple has already dethroned Nokia in terms of pure smartphone sales in the second quarter, but some more groundbreaking changes are expected this trimester as runner-up Samsung might outsell Apple smartphones and become te
world's biggest smartphone maker
.
Unlike Apple which might have stood at that position for a single quarter, Samsung will quickly increase its lead and remain there in the long term if it sustains its momentum.
At the same time, the
carrier battles
stateside continue with most eyes on the AT&T, T-Mobile deal, but also on Sprint, which is expected to post another quarter in the red, but hopes are that this would be the bottom, from which the carrier will quickly rebound. Even more so as now it's offering the iPhone and has laid out an ambitious plan for LTE roll-out.
With this in mind, we urge you to check back here as
we'll be constantly updating this article throughout October
with financial results and analysis from major phone makers and US carriers. Here are the dates and times when the biggest in the industry have scheduled their earning calls:
Google Q3 2011 financial results: Thursday,

October 13, 2011

at 1:30 p.m. PT | 4:30 ET
Sony Ericsson Q3 2011 financial results: Friday,

October 13th, 2011

at 11:30 p.m. PT | Oct 14th 2:30 a.m. ET | Oct 14th 7:30 a.m. UK time | Oct 14th 8:30 am CET
Apple Q4 FY11 Earnings Release: Tuesday,

October 18, 2011

at 2:00 p.m. PT | 5:00 ET

Samsung

hasn't provided a date yet, the company said "later in October."
Nokia Q3 2011 results: Thursday,

October 20, 2011

at 3:00 a.m. PT | 6:00 a.m. ET | 1 p.m. Finnish time (CET+1)

RIM's

reporting schedule differs from the rest. The company will report results for its third fiscal quarter ending November 26th, only on December 15th, 2011.

Motorola Mobility

hasn't given a date yet.
LG third quarter financial results: Wednesday, October 26, 2011.
Verizon Q3 results on

October 21st, 2011

at 5:30 a.m. PT | 8:30 a.m. ET
AT&T Third-Quarter 2011 Earnings: Thursday,

October 20, 2011

at 5 a.m. PT | 8 a.m. ET
Sprint Third-Quarter Results Announcement: Wednesday,

October 26, 2011

at 4 a.m. PT | 7 a.m. ET

T-Mobile

reports in early November
October 2011 (all times are PST)

Sunday

Monday

Tuesday

Wednesday

Thursday

Friday

Saturday

















10





11





12





13




Google


1:30pm


SE


11:30pm

14





15





16





17





18




Apple


2:00pm



19





20




Nokia


3:00am


AT&T


8:00am


21




Verizon


5:30am



22





23





24





25





26




Sprint


4:00am



27





28





29





30





31