Nokia Q3 results in the red, company trails behind Apple, Samsung in smartphone sales
10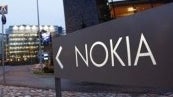 Nokia has reported its financial results for Q3 2011 and
things are still critical
but better than expected at the Finnish company: it's in the red with a net loss of some $207 million (151 million euro) against a net profit of some $442 million (322 million euro) in the same quarter last year.
Nokia however beat analysts expectations as it
sold 16.8 million "smart devices"
compared to an average projection of 15.9 million. It is also reporting 2 euro cent earnings per share, better than the projected 1 euro cent of loss.
Faired against the industry's biggest, it ranked third as both Samsung and Apple beat its smartphone sales. Samsung is expected to report more than 20 million smartphones sold in Q3 2011, while Apple has already reported 17.1 million iPhones distributed.

Net sales
over at Espoo slid further to some $12.3 billion (8.98 billion euro), down 13% year-on-year, but only 3% when compared with last quarter's results.
What took a
serious beating
though was
average selling price
. Even though Nokia managed to largely keep its volume of sales and net sales figure, this happened on the back of cheaper phones sold by the company. The average smartphone selling price for the quarter fell to nearly $180 (131 euro), down 8% from last quarter, while for feature phones, the decline was even bigger - 11% on the quarter and down to an average of $44 (32 euro).

When broken down by regions, Nokia was hit the hardest by
quickly diminishing sales in Europe
, its stronghold. At the same time, Greater China and Pacific Asia are slowly starting to rate among the company's most important markets.
"Our results in Q3 indicate that our sales execution and channel inventory situation have improved. From a product standpoint, our overall Mobile Phones portfolio performed well. We shipped approximately 18 million dual SIM devices in Q3, and in markets such as India where dual SIM is pervasive, we gained market share. We also strengthened our Smart Devices line up in Q3, with the launch of our first smartphones running Symbian Belle, which improves the user experience and strengthens the competitiveness of our product portfolio,"
Nokia's chief executive Stephen Elop said.
He summarized that there were some early improvements in Q3, or we would put as a slowdown of the huge decline in recent quarters.
The
next quarter
is where those recovery signs should already start showing up. It's the Holiday season in Q4, and traditionally that translates into the strongest sales for companies. Nokia is no exception, but the quarter is special for one more reason - Nokia is expected to bring its first
Windows Phone
devices to market. First, though, it has to announce them at Nokia World kicking off in late October. Hopefully, this will also increase the company's non-IFRS operating margin, which stood at the meagre 4.1% this quarter.