The popSLATE 2 adds a secondary e-ink display and battery pack to the iPhone 6 or 6s
11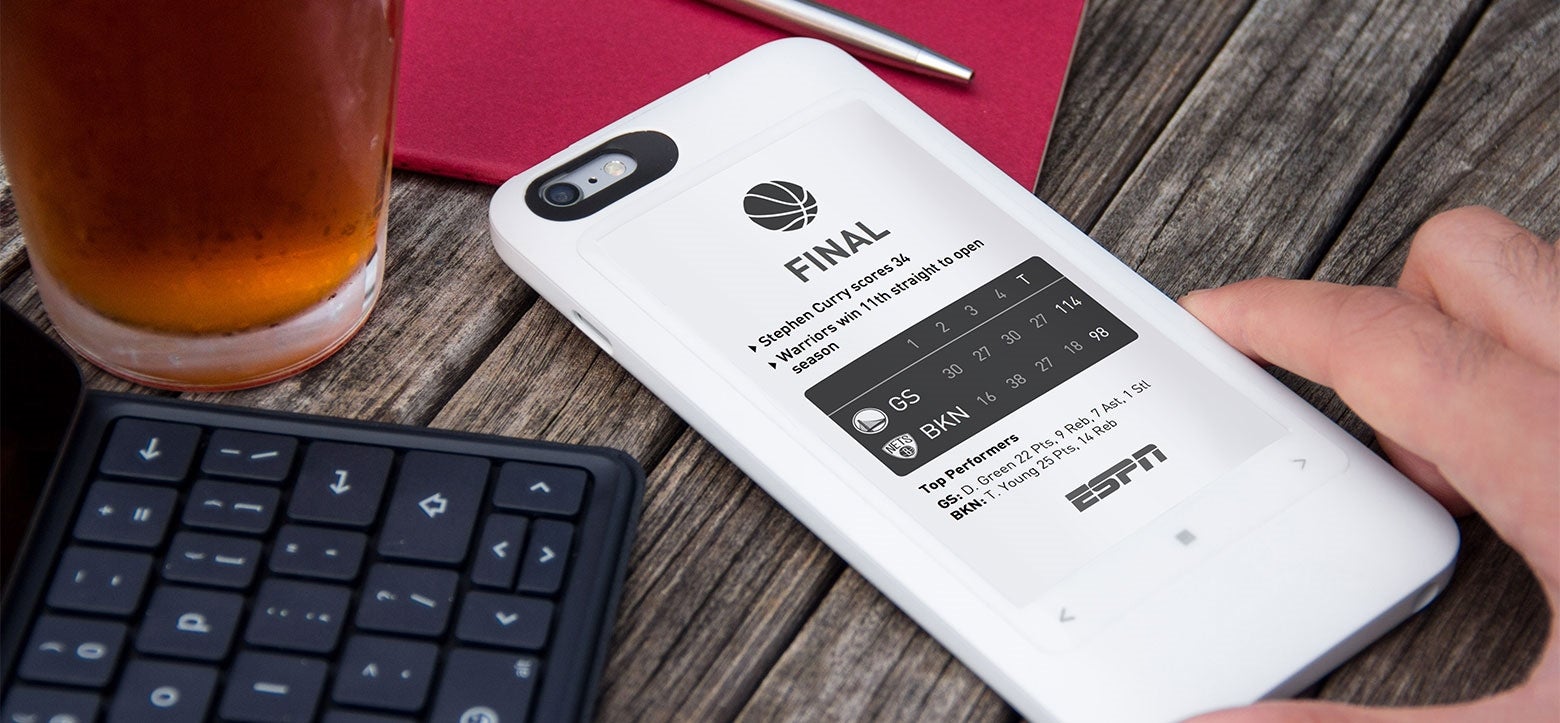 Ever wanted to turn your iPhone 6/s into the
YotaPhone 2
for some reason? Now you can – popSLATE's ingenious case adds protection, a battery pack, and a second 4.7-inch monochrome e-ink display to the back of your iPhone. The team seems to have put in quite a bit of thought into the case, for the secondary screen is used to the best of its potential.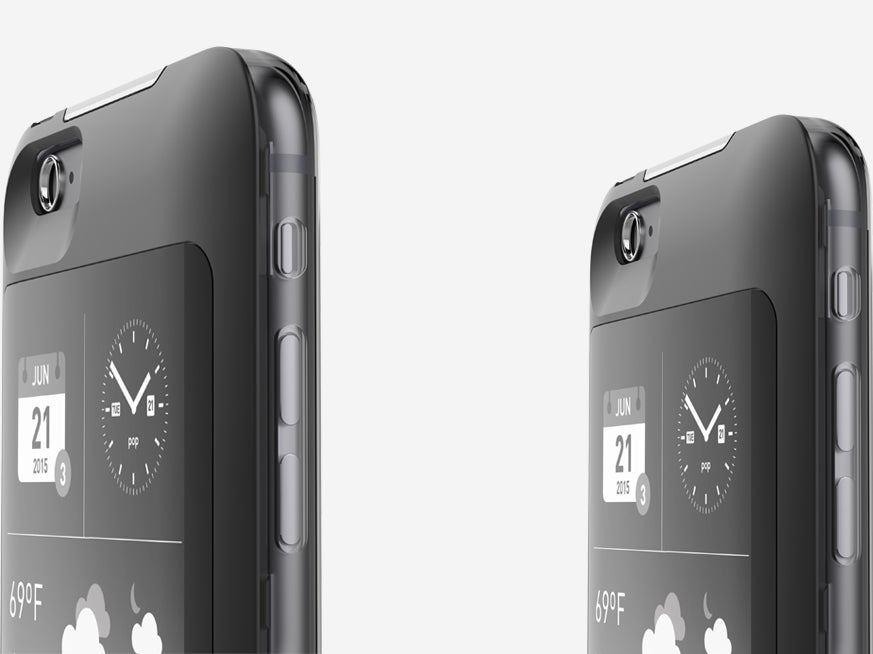 The popSLATE 2 case is available for the iPhone 6/6s Plus (left) and regular iPhone 6/6s (right)
Once connected to your device, the screen shows iOS widgets, customized dashboards, RSS feeds, your digital wallet (with tickets, loyalty cards, and boarding passes), lists (to-do, groceries, etc), clock faces, a wallpaper, and a cool animated "living canvas" that progressively draws an image as if it's a drawing creating itself in real-time. Controlling the screen is done with three capacitive touch navigation keys, and the display itself is curved in a subtle, but cool way.
One can also use the screen as an archetypal ebook reader, taking advantage of the e-ink display's proficiency in displaying characters without straining your eyes and eating up battery. Speaking of the latter, the case features a battery pack that's able to charge your iPhone on the fly for up to 9 hours of extra talk time. By taking advantage of the second screen for the many activities that can be carried out through it, you will also be able to save more electrons for intense tasks like gaming and photography.
The popSLATE 2 for iPhone 6/6s is already sold out, but you can still grab one for your iPhone 6 Plus or 6s Plus for $129. The case is sold in black, gray, and white.