The legal caravan moves to France, Samsung sues Apple for 3G connectivity patent infringements
47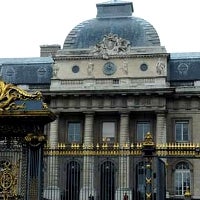 In the neverending story of mobile industry patent fights, the caravan of Apple and Samsung lawyers has crossed the borders with France during the summer. There Samsung has filed a lawsuit in a district court in Paris, saying that
Apple infringed on three of its patents
.
These are not related to any design sketches or comparison photos, as
Apple's lawsuits against Samsung are
, but rather to intellectual property concerning 3G connectivity, as found in the Apple's iPhone and 3G-enabled iPads. The patents are related to UMTS connectivity for using data, and the lawsuit has been field in July, but it was made public today.
This is obviously a preventive measure on Samsung's part, but it will take a while until we see if there will be any merits to it, since the first hearing is scheduled for not earlier than December.
via
Electronista