The iPhone 6's China launch day has come – it's generally a calm affair
46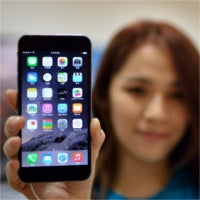 So, after some hurdles, Apple was finally able to launch its latest flagships in China. The country was supposed to be one of the first to receive the handsets, almost a month ago, but Apple
seemed to have some trouble
getting the proper certifications to sell the device on Chinese soil. This even opened the door for some resourceful people to
smuggle iPhone 6 units
, bought from abroad, into China and sell them for who-knows-how-much (estimated price).
Well, today, iFans in China can rejoice, as they can buy Apple's new smartphones the proper way – from an authorized store, or retailer.
The launch day has been a generally calm affair, the WSJ reports. One wouldn't expect, after the
insane amount of pre-ordered units
, that the Apple store in Beijing's Sanlitun shopping district will only have a line of 100 people, waiting to get their pre-ordered devices at 8 am in the morning. According to the WSJ, one big reason there was so little people in line was that the phone was actually on sale at midnight in other retailers' shops, including the country's biggest telecom carriers.
Interviewed customers said they were mostly interested in the new models' bigger screens – which is something to expect in China, where
gargantuan-screened phablets
have been a trend for a while now.
So, sorry – no riots and no mass fights this year. We kid, we kid, it's good to see that a new gadget from Apple can have a calm launch, for once.