The iOS 9 announcement, the Galaxy S6 Active, and the Galaxy S6 Note rumors: weekly news round-up
5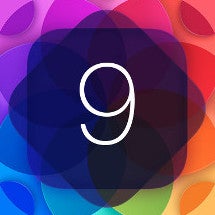 Once again, it is time for our weekly news round-up, where we put the most interesting stories from the past seven days for anyone who needs to catch up. Without a doubt, the most exciting event of last week was WWDC – Apple's developer conference, where iOS 9 and watchOS 2 were shown for the first time. But, in true Apple fashion, there was one more thing. The long-rumored Apple Music service was also announced and is scheduled to launch in the coming weeks.
In other news, Samsung finally made the Galaxy S6 Active official. All in all, it is a tougher, water-resistant version of the Samsung Galaxy S6. Underneath that layer of armor ticks the hardware configuration of the well-known Galaxy S6 handset, but backed up by a much larger battery.
And speaking of Samsung, rumors about a larger, 5.7-inch phone inspired by the Galaxy S6 edge continue to circulate. The phone is allegedly scheduled to launch in the year's third quarter.
For more of last week's most interesting news and rumors, flip through the slideshow below.