The best film and glass screen protectors for the Galaxy S9 and S9+
7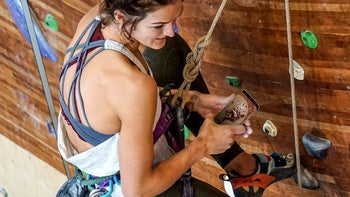 The
screen replacement prices
for the Galaxy S8 and
S8+
were not for the faint of heart, and the ones for the
Galaxy S9
and S9+ are unlikely to fall much lower than the $200+ price that their predecessors' repair now commands.
Granted, the Galaxy S9 and S9+ have a thicker Gorilla Glass 5 layer on top of their OLED displays, and more reinforced frame that is more resistant to bumps and scratches than the one on the S8 and S8+, but it's still a good chunk of change. Samsung, after all, has a monopoly on these slightly curved flexible OLED displays sealed with copious amounts of adhesive to reach the IP68 waterproof rating that the new flagships have.
Fret not, however, as even ahead of the Galaxy S9 and S9+ order mania, there are already a few reputable accessory makers that offer screen protectors for your precious, unlike the times when the
S6 edge
took everybody by surprise, and it went a while to get a decent film protector for the device, let alone a tempered glass one. Here are your best options to cover your precious S9 display before the minute it lands on your doorstep.
Curved glass protectors are a pain to get right, and most of them, even from reputable brands, are a tradeoff when it comes to side touch functionality or aesthetics. Most of the curved shields so far suffered from the usual touch sensitivity problems due to the adhesive being used at the edges only, or a certain amount of unpleasant shine when adhesive was applied throughout.
Enter InvisibleShield's new Glass Curve Elite series for handsets with flexible OLED displays that are sloping to the sides, such as the Galaxy S9 or S9+. The brand's previous curved protector efforts were as good as anyone else's, barring those that have to be installed using ultraviolet baking.

The Glass Curve Elite uses all new type of gel glue that eliminates both issues, and is arguably the toughest adhesive it has ever placed on a screen protector. For now, the new gel substance will be used only for Galaxy S-line, as these are the popular ones in dire need of curved protection for their expensive screens, but more models may be released down the road. The price? At $50 apiece for the Glass Curve Elite covering, it is the same price it charged for its previous sloping OLED display protection efforts.
Whitestone Dome Glass
($52.49, but $46.99 if you preorder until March 2nd)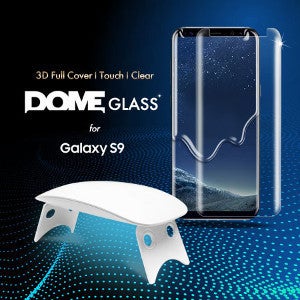 Noted the "ultraviolet baking" mention in the previous writeup? Well, that's Whitestone's Dome Glass we were referring to, with 9H hardness for utmost protection, 0.3mm thickness, and 100% touch sensitivity retention, and that is a big deal for Samsung's edge-y phones of late.
Its liquid adhesive spills underneath the glass all the way to the rimless, colorless edges, as you can see in the video below, thus avoiding both touch issues on the sides, and the nasty reflections that most other tempered glass protectors for curved screen phones exhibit.
Granted, the Whitestone Dome does have to be baked with a lamp afterwards, but, hey, you will be doing something with your own hands in this day and age of digital complacency!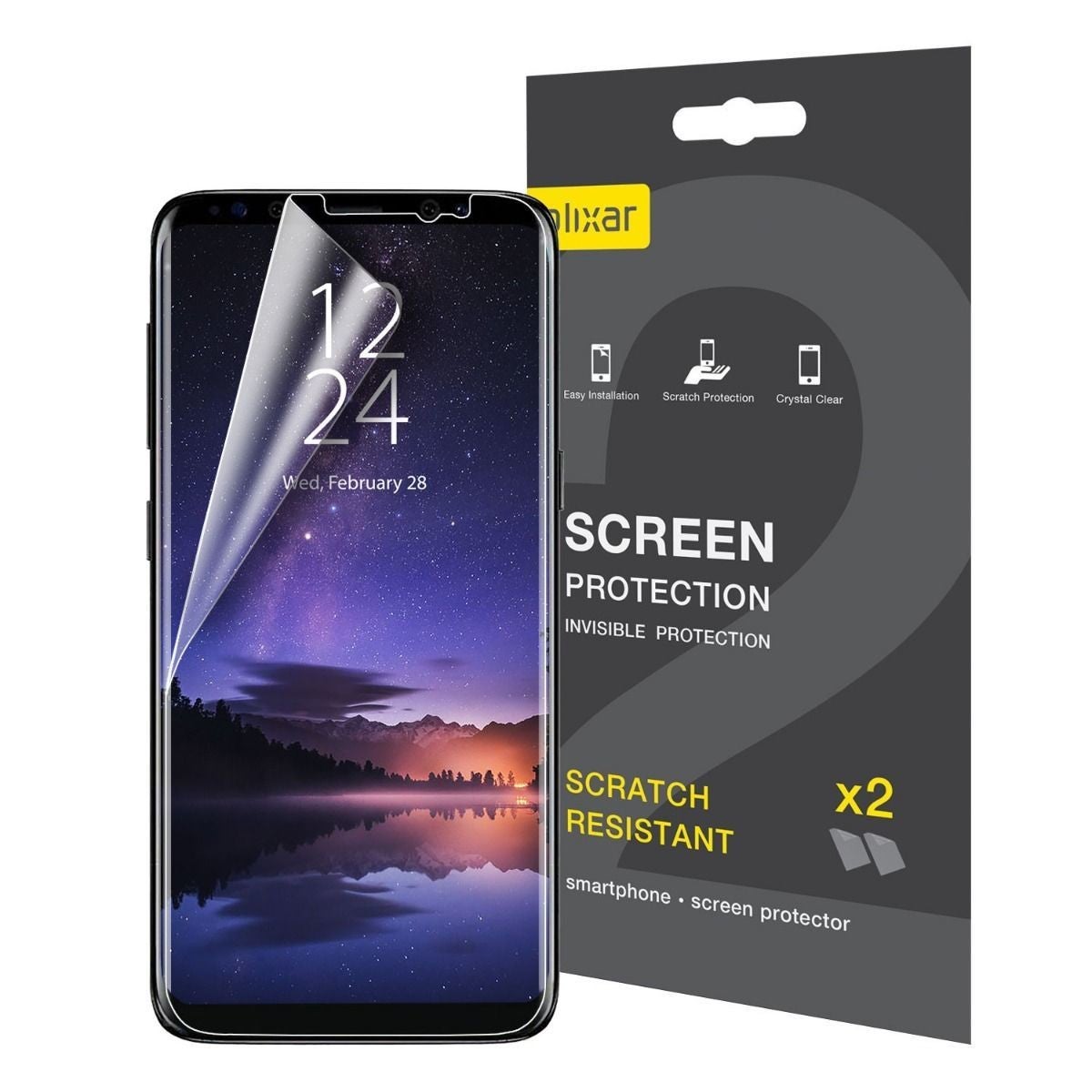 If you want something more affordable, and film-based, the Olixar Invisible Protection pack will fill that need until the Koreans from GPEL finally get around to release a Galaxy S9 edition of their famed film covers, at least.
The film has been custom cut for the Samsung Galaxy S9 and S9+, and keeps it clear, scratch- and dirt-free. It's fairly easy to apply, though it won't offer the same protection as the tempered glass ones, but is still way better than a naked Galaxy S9 cover glass, plus it's a pretty good budget solution.
Suitable for all touchscreens, Spigen's Nano Liquid protection adds an extra oleophobic layer on top of the Galaxy S9 and S9+ Gorilla Glass 5 displays that serves against scratches, bumps, spills, and various other facts of life that may happen to your new and expensive handset. It's very easy to apply, remains crystal clear, and, naturally, does not have the bubble-worry of the other film and glass solutions.