Samsung Galaxy S8: highly fragile, but repairs are not too costly
54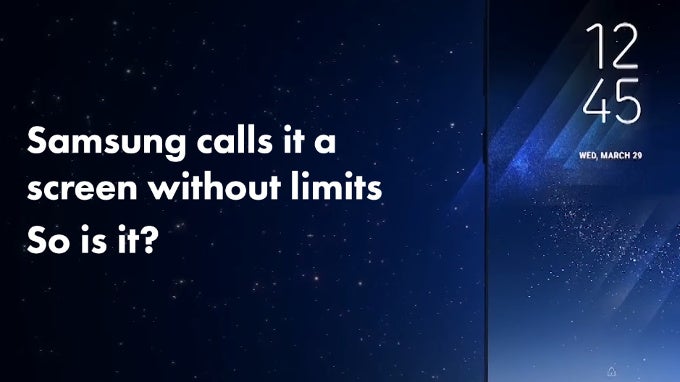 The
Samsung Galaxy S8
and
S8 Plus
with their 'infinite glass' designs are two highly fragile phones, but good news is that the repairs are relatively easy and not prohibitively costly, according to a recent article by the Motherboard. The publication spoke with a number of independent repair shops that confirmed that Samsung's design makes it possible to replace the screen of the
Galaxy S8
relatively easily and affordably.
The 'bezel-less' new Galaxy S8 family features hardened Gorilla Glass 5 on both sides, the latest toughened glass solution that provides the maximum protection from drops and scratches, but glass is still glass and various drop tests confirm that so much glass is prone to breaking relatively easily.
Electronics insurer SquareTrade performed a breakability test on the Galaxy S8, consisting in dropping and tumbling the phone, and that particular test actually showed that the S8 is the most breakable phone put through it. The Galaxy
"S8 is the first phone we've tested that's cracked on the first drop on all sides,"
SquareTrade said in a video accompanying the test.
And when it comes to screen replacement costs, here are the figures: prices for replacement Galaxy S8 screens start at slightly north of $200, some $50 to $100 cheaper than the launch price of replacement screens for Samsung's last year model, the S7. In comparison, price for the replacement of an Apple
iPhone 7
screen stood at the whopping $300 at launch.
"It's low for an OLED panel in a new flagship, especially for new screen tech like the Infinity Display,"
Kev Notton, founder of San Diego-based RepairMapr said for the Motherboard.
The take-away from all of this is simple: be careful with your lush new Galaxy S8, as it is a glass phone after all.