The best battery cases you can get for the iPhone X right now
3
Apple's crown jewel — the
iPhone X
— is a pretty well-rounded device. It's compact, yet it has a fairly spacious display. It's relatively slim, but its 2,716 mAh battery can last for a
respectable amount of time
. It's supposed to be a communications device, but we bet you are having a hard time putting it down for more than half an hour.
Yeah, no matter how optimized performance is, or how big of a battery you stick in a device, constant usage is going to drain it. And you've probably already considered bringing a power bank along to help you out if you run out of battery mid-day. But that's one extra item to carry around, which isn't extremely practical, is it?
Well, how about a battery case? A shell that both protects your phone and extends your battery life up to an extra charge and a half. Doesn't sound too bad, does it? Well, we plowed through the currently-available juicer cases and thought we'd share some of the best ones with you. Check them out!
Apatronix 4,200 mAh BXX with wireless charging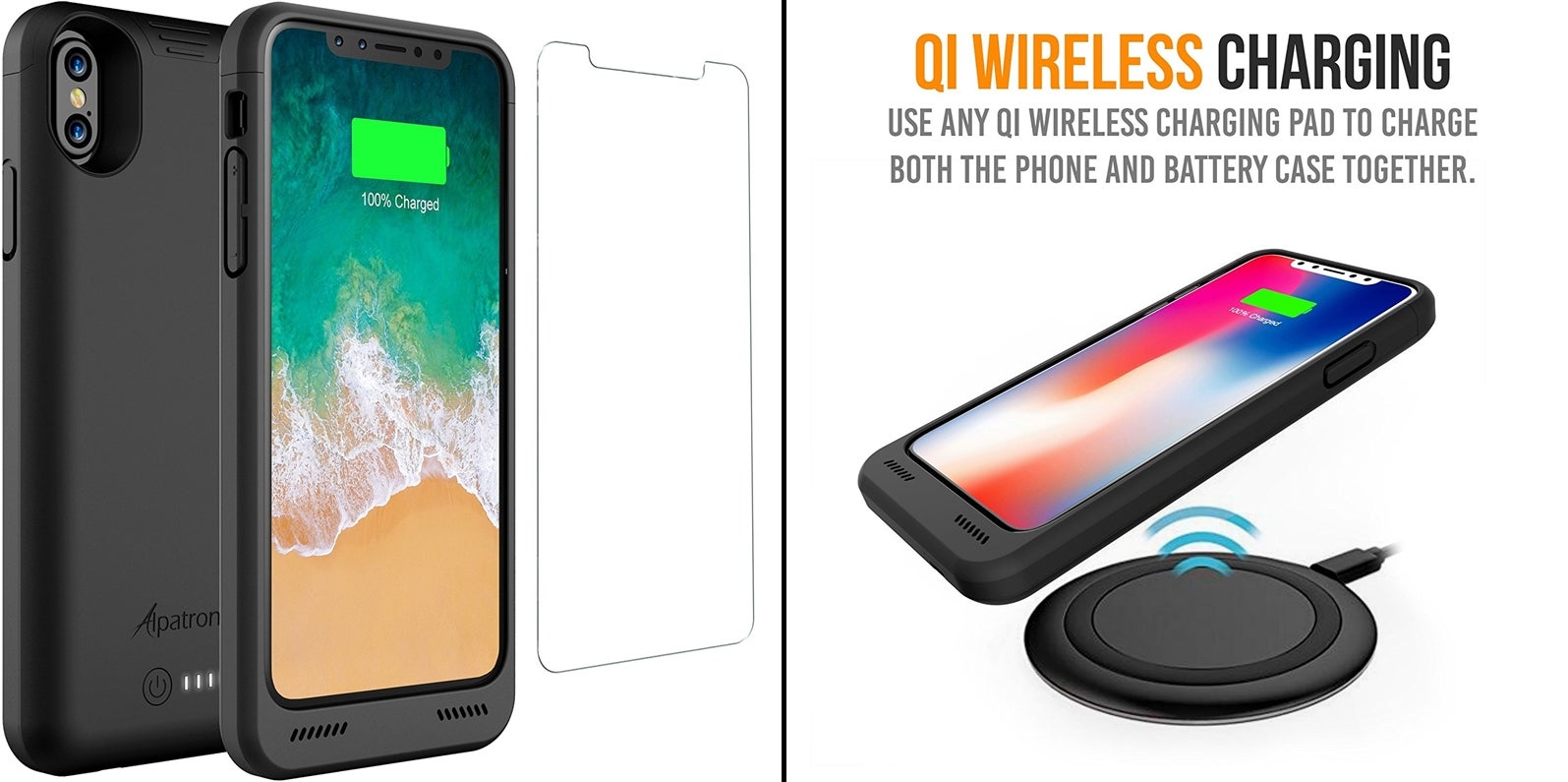 One of the main disadvantages of a battery case is the fact that your wireless charging won't work through the thick shell with a metal battery inside it. However, this Apatronix case has Qi wireless charging of its own, so you can still use this perk if you have a Qi mat.
The case also has a micro USB data port, so you don't need to worry about leaving your Lightning cable at home.
Need more? There's a tempered glass screen protector included in the package!
Vproof 6,000 mAh battery case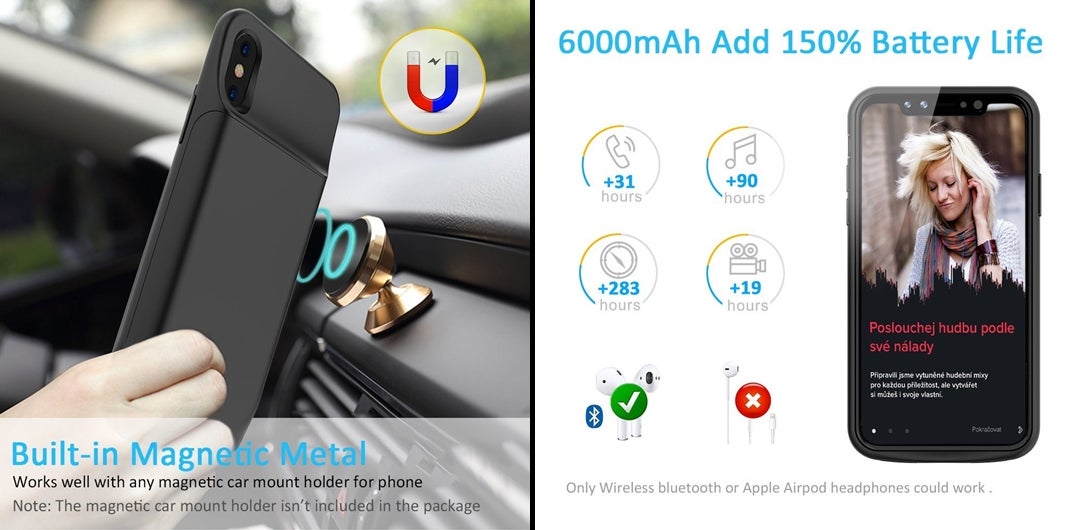 This Vproof case has a pretty massive 6,000 mAh battery while it itself remains relatively slim, with no annoying chin or anything. According to the manufacturer, you get 150% extra battery life. But that's not all — it also has a built-in plate to stick to magnetic mounts that you may have installed in your car or near your work desk.
Foxin 3,800 mAh battery case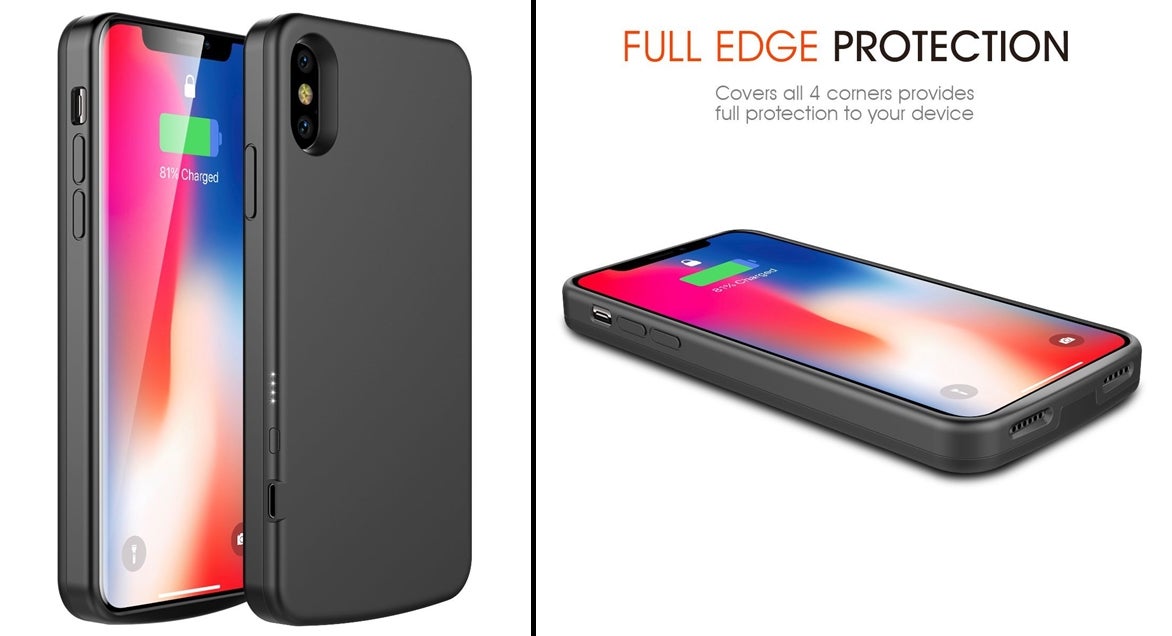 The Foxin has a more rectangular look — no weird humps or arches around its back. It also lacks the chin that many battery cases have. But it's mainly here because it does away with the Lightning charging port in favor of a USB Type-C plug. Why is this good? Well, it'd be much easier to find a Type-C cable if you happen to forget your Lightning at home!
i.Valux 5,000 mAh battery case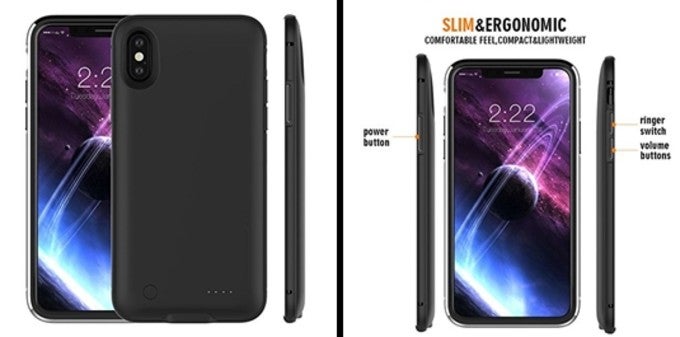 OK, so you actually want to have a Lightning port on your case, so that you can use your headphones or Lightning-to-3.5 mm dongle? Well, the i.Valux has one and proudly announces that it works with your iPhone's earphones. Its 5,000 mAh cell should be enough for an extra 100% of battery charge.
Musttrue 3,000 mAh battery case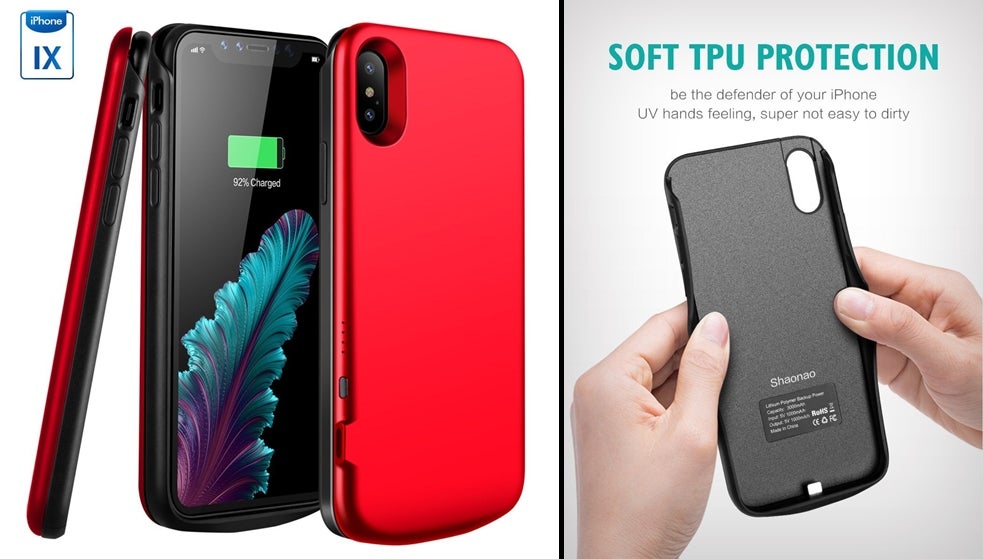 Another big disadvantage of battery cases is the fact that it's usually very hard to slide your phone in and out of them due to their hard plastic construction, which is meant to fit snug. The Musttrue has a flexible frame to make the process much easier and avoid having you break your $999 iPhone X in a fit of rage.