The ZTE Nubia Z11 will officially launch in the US in the near future
3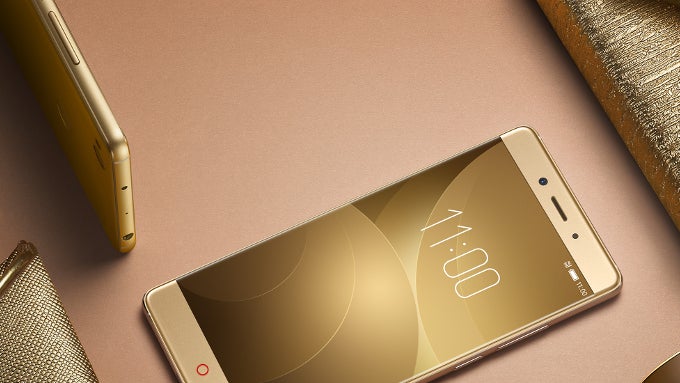 Earlier today at the IFA 2016 pre-event, ZTE announced that the Nubia Z11 will launch in the US at some point later this year.
ZTE says that the Nubia Z11 will first roll out Germany, Spain, and Italy in the near future. Once the manufacturer completes the European rollout of the phone, the
ZTE Nubia Z11
will make its way to the US through official channels.

Note that this is not the first ZTE smartphone to reach the United States. In fact, ZTE's Axon line-up specifically targets the US market. However, this will be the first Nubia (a brand that ZTE slaps on its flagship smartphones in Asia) phone to officially launch in the US.

In case you need a refresher, the ZTE Nubia Z11 is a high-end Android smartphone that features specs such as a Qualcomm Snapdragon 820 chipset paired with either 4GB or 6GB of RAM, and 64GB or 128GB of expandable integrated storage. In the imaging department, the Nubia Z11 is equipped with a 16MP primary shooter with OIS and an 8MP selfie shooter on the front. Other specs include a 3000mAh battery with support for Qualcomm's Quick Charge 3.0 technology and a USB Type-C connector.

The only department where the ZTE Nubia Z11 cannot compete with flagships such as the Galaxy S7, the HTC 10, or the LG G5 is the display. The 5.5-inch panel on the Nubia Z11 runs at 1080 by 1920 pixels, as opposed to the QHD resolution that has become the norm for flagship smartphones.
In Europe, the ZTE Nubia Z11 will sell for €299, or roughly $333 at the current conversion rates. Overall, that's a very good price for a handset that's packed with high-end technology. While ZTE has yet to announce the US pricing for the Nubia Z11 hasn't been revealed yet, chances are good for the handset to be priced somewhere between $300 and $350.

What do you guys think, is anyone excited to learn that one of the smartphones that offers the best bang for the proverbial buck is on its way to the US?
Recommended Stories